THE TALK: ATELIER ODOR
Some meetings are unavoidable. We have noticed this longhaired young man during fashion week in Tbilisi in the beginning of May. He was presenting his latest collection which was absolutely different from mass of trendy and colourful collections by Georgian designers. First, it was menswear. Second, it was underwear made by white cotton and lace from the 20s. But we've missed the chance to talk to designer. Later, on the back way to Baku we met in the train and got a lucky ticket to ask a few questions.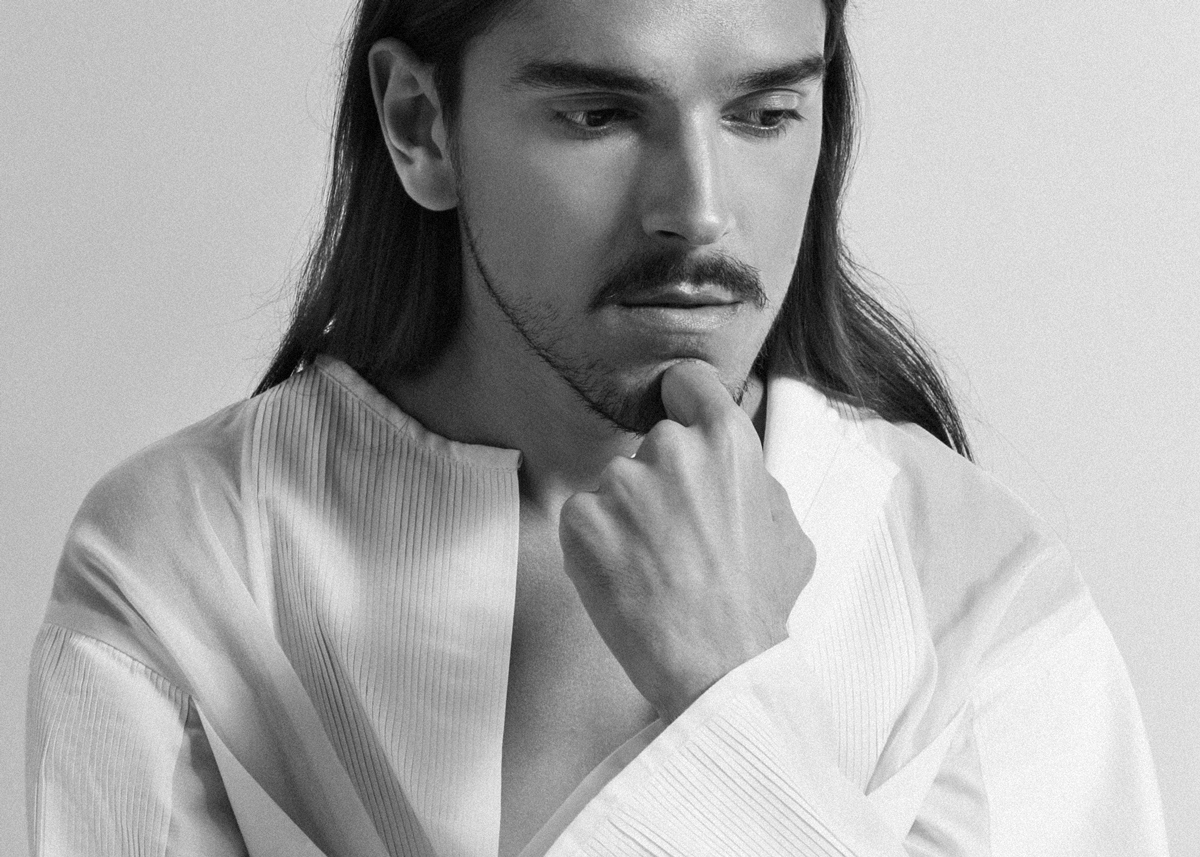 Nikita Kalmykov, Creative Director of Atelier ODOR
First of all, could you tell us the meaning behind the brand name ODOR?
ODOR is a scent. The blend of a naked body smell and perfumes inspires me. Each time, the sensations are new and thrilling. It excites because you become an owner of a knowledge, available to you exclusively. You feel something that's unreachable for others. My collections are my intimate stories, which makes them special for my clients, and very personal to me.
What sparked your interest in fashion?

I've been doing art for all my life. My mother, an artist and art historian has always nurtured my interest, giving me quality visual row and information. But the final boost was John Galliano's collections for Dior. Then, in my 16, everything shaped and I already knew that I want to take a bow after the shows with the same pride and delight, just like him.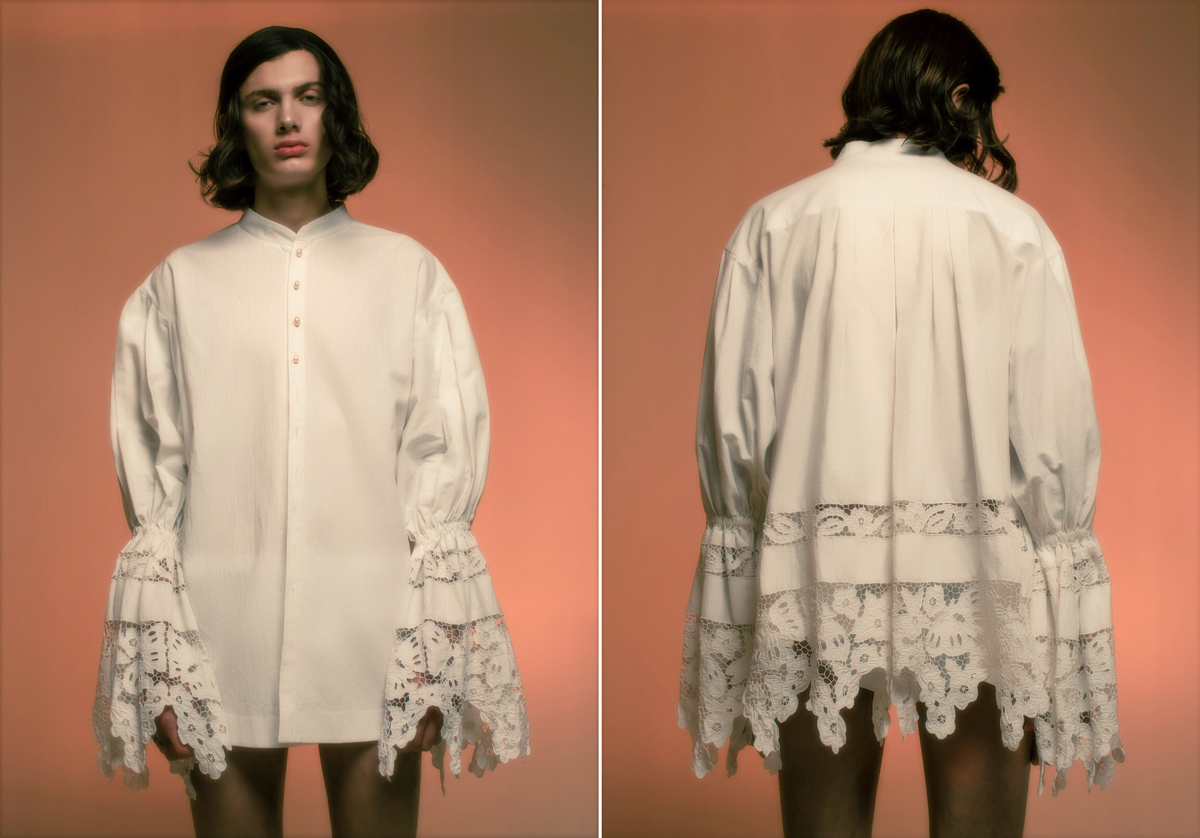 Are you self taught or did you study fashion design?

I studied costume design at MSUDT. It's a 6-year long intense course, that let me practice a lot and try myself in different styles. After the graduation I worked for several Russian brands and private atelier in Berlin. As for me, self-education is particularly important.

What are you fascinated by at the moment and how does it feed into your work?
My brand is my lifestyle. Therefore, everything that happens to me, either good or bad, inspires me and impacts my collections. But primarily it's traveling and one night stand dates.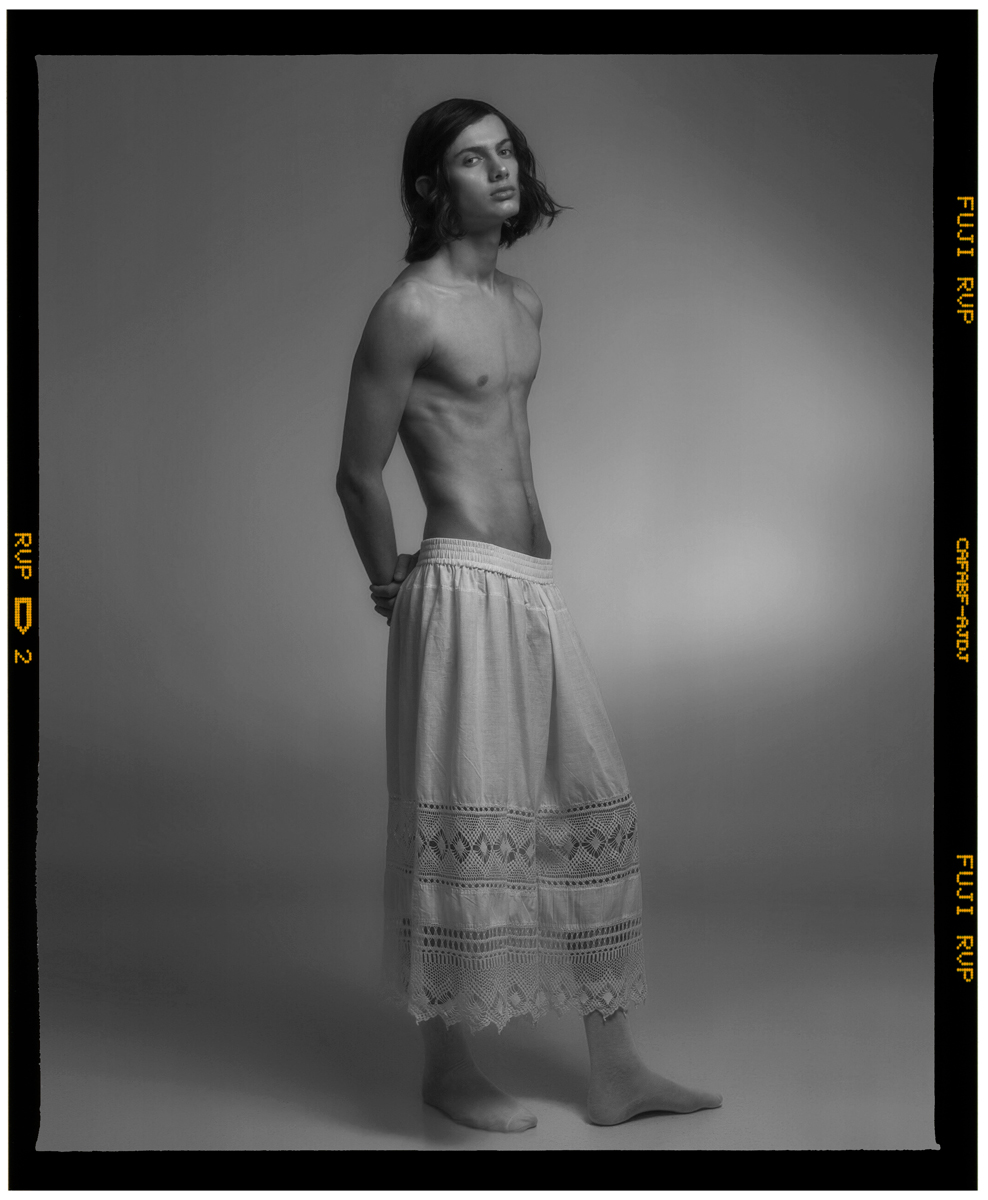 What is the biggest lesson that you have learned since you started your brand?
Don't be shy.
What role do you think social media plays in fashion today?
They are very important, but currently I'm focused on the product. I think, with a quality content, social medias function by themselves.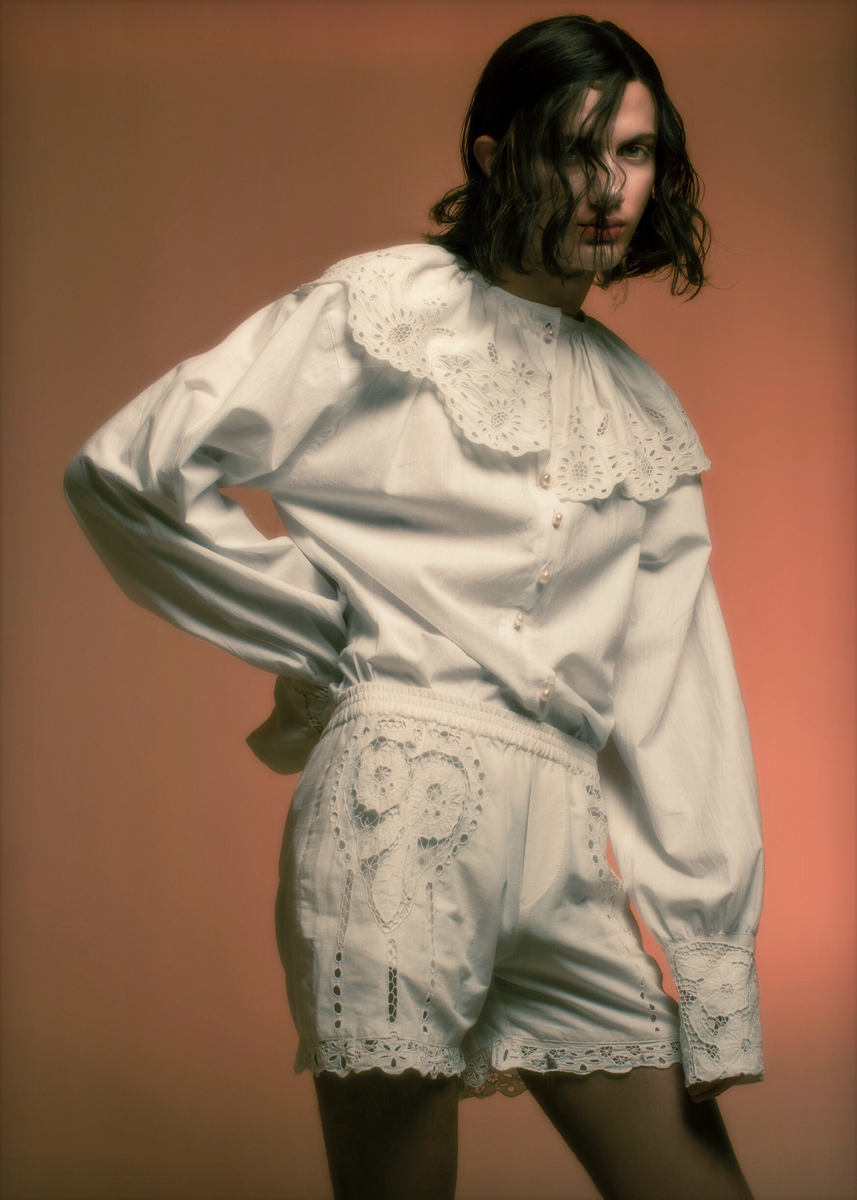 What was your biggest fear when going out and starting your brand?
I was always filled with fears and boundaries, I'm like the small town boy, I faced oppression and misunderstanding. Among homophobia and aggression, there was always thirst for beauty and hedonism inside me, that needed to find the way out. Thus, I created my brand and no difficulties, like the lack of capital or absent urge of Russian men to wear fine clothes could stop me.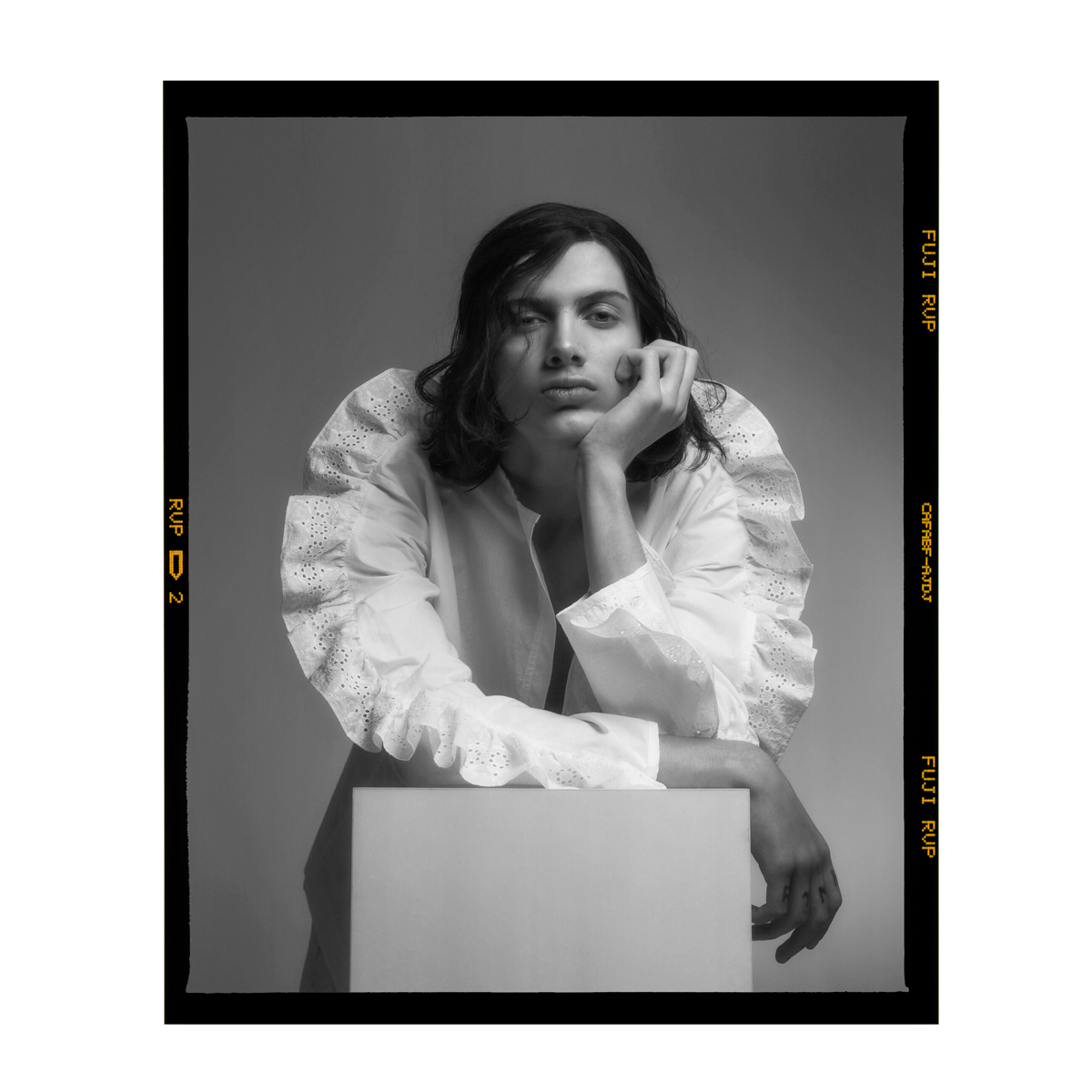 "...there was always thirst for beauty
and hedonism inside me,
that needed to find the way out..."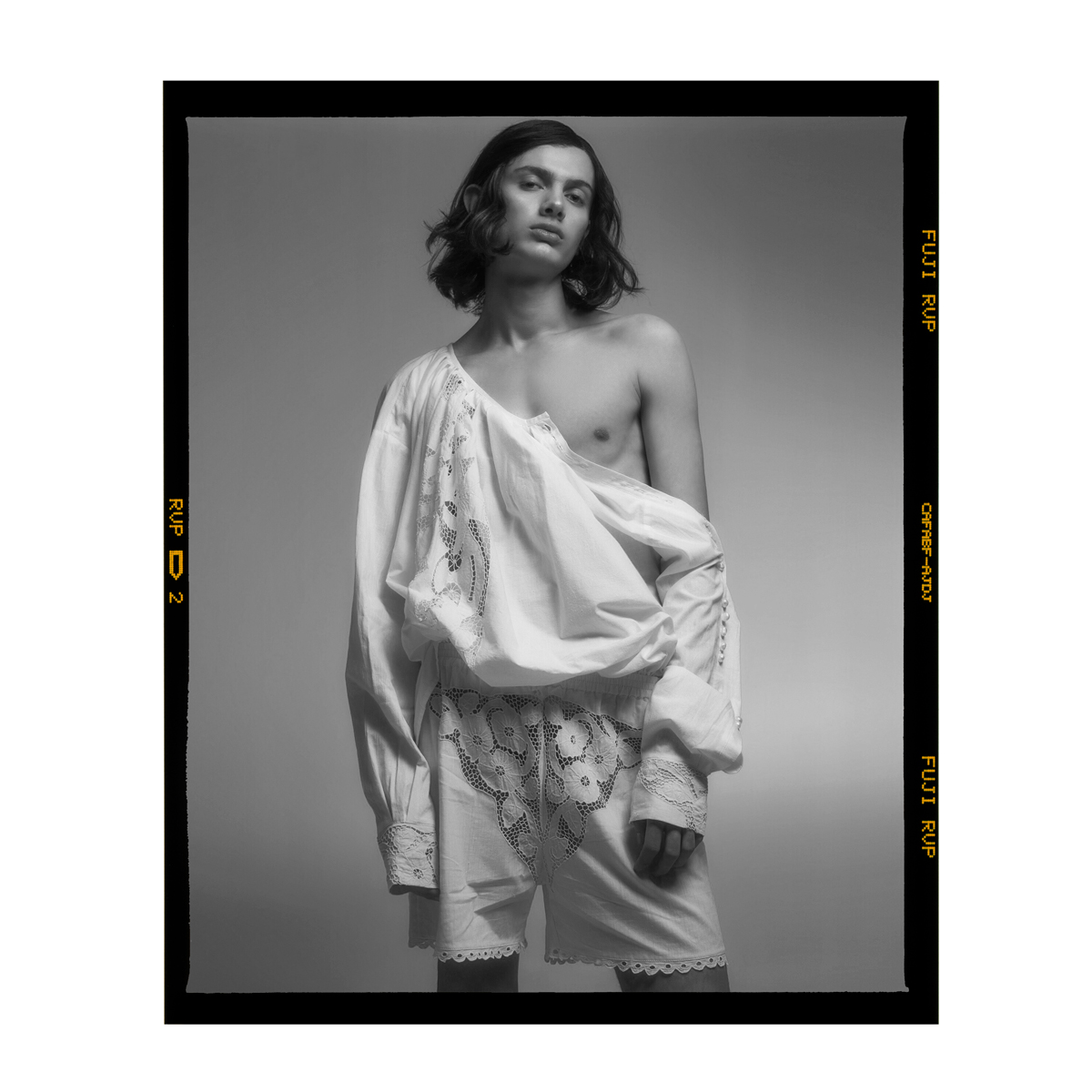 How do you want men to feel when wearing your clothes?

My clothes are made with great affection for men. Lately, I was purposely shooting men of different races, professions and ages in Paris, to illustrate the fact that my clothes don't have any unified type. Everything I do - I do for everyone. But you ought to feel yourself truly free, relish and cherish each moment of time, don't perceive apparel as a primary need.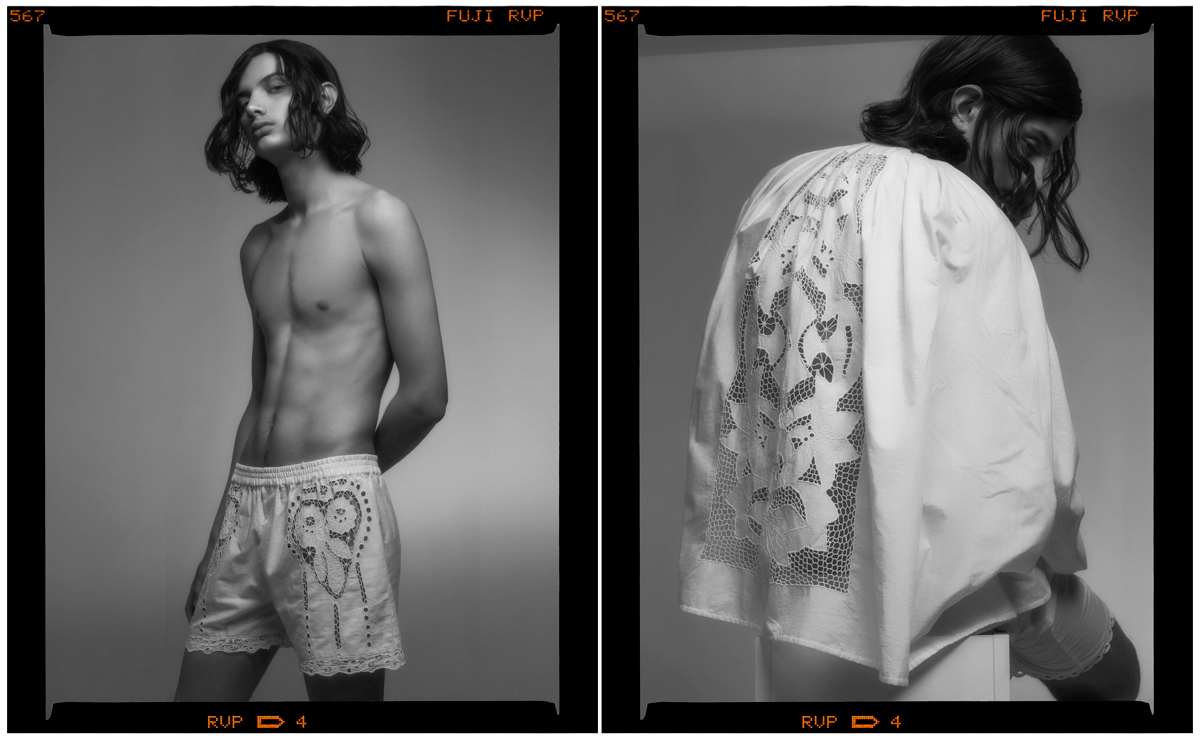 "Everything I do - I do for everyone."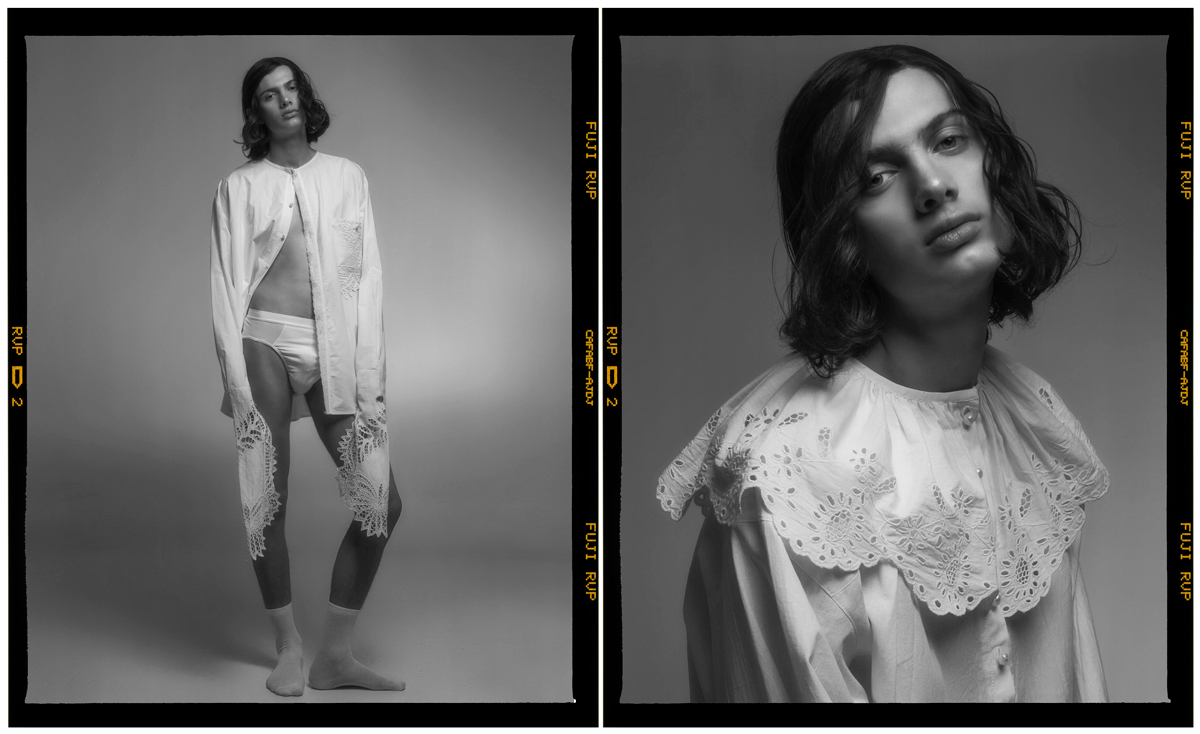 Do you remember your first sketch? The first piece by you?
I've been drawing since I was 3, these drawings are still kept in my family. I always drew a lot, so I don't remember any special sketches and drawings. But my biggest love as I child, was my grandmother and sleep, so my first items, made on a sewing machine were a dress for my granny and a pillowcase
What is your philosophy how men should look today?
I like how they look now, otherwise, I wouldn't have inspiration for my collections. I have nothing to say about the most part of Russian men, as in the absence of inner freedom and knowledge of what freedom is, no clothes could be useful.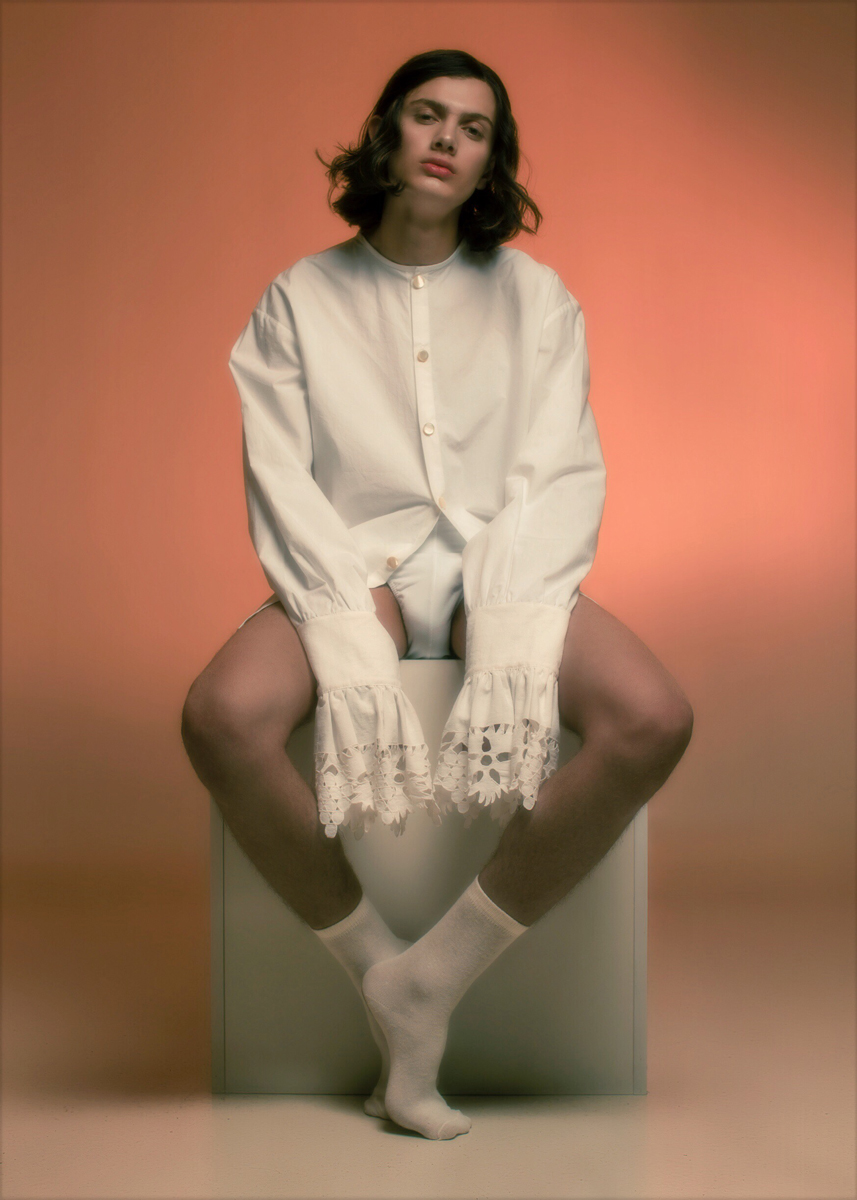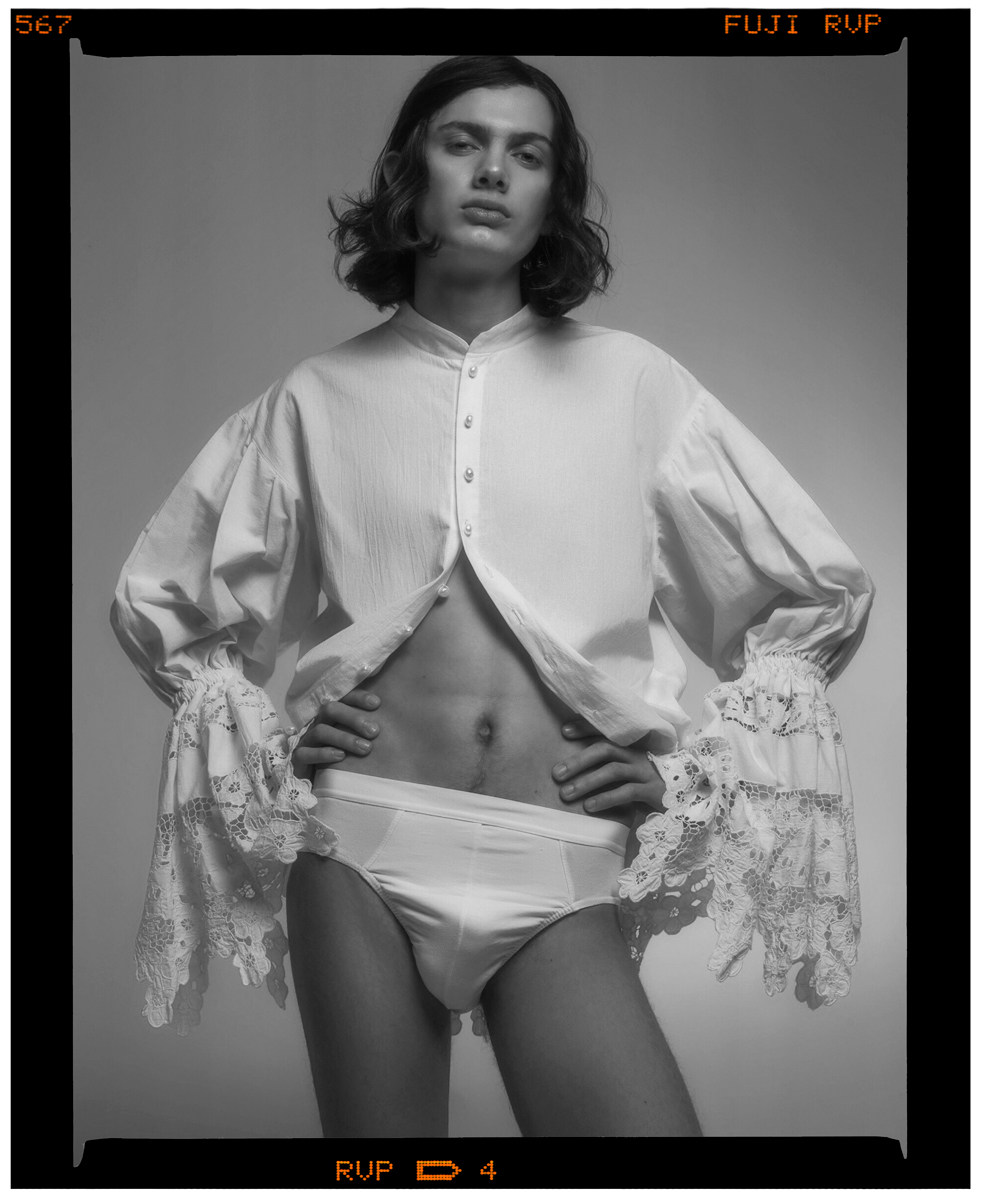 Could you name three men who inspire you?
I can't cause there are much more. But I must admit that I try to notice the best in men of now and past to become a new better me. The best motivation for ambitious achievements is reaching your future self.
What's next?
For now, is a work on a new collection, that has already started. As I already mentioned, every my collection is a personal story, based on my experiences, so it's unpredictable what will thrill me next.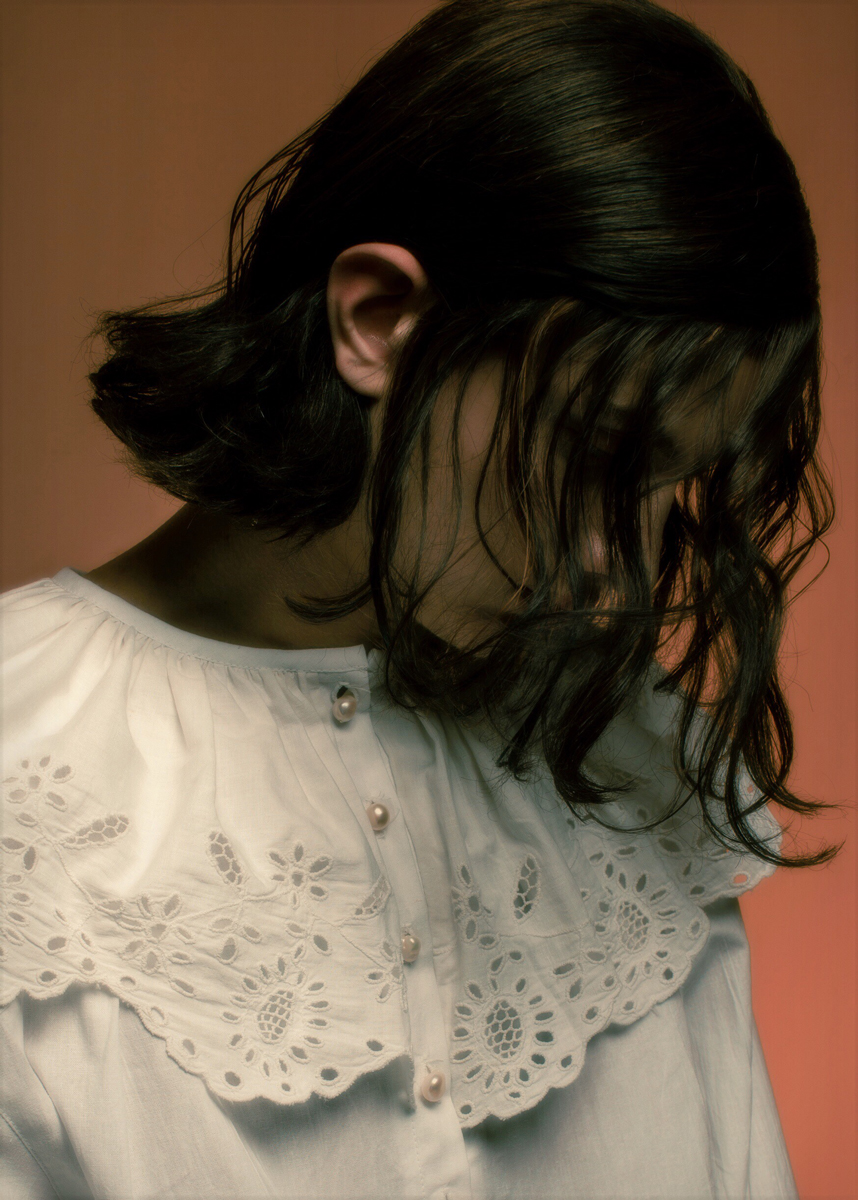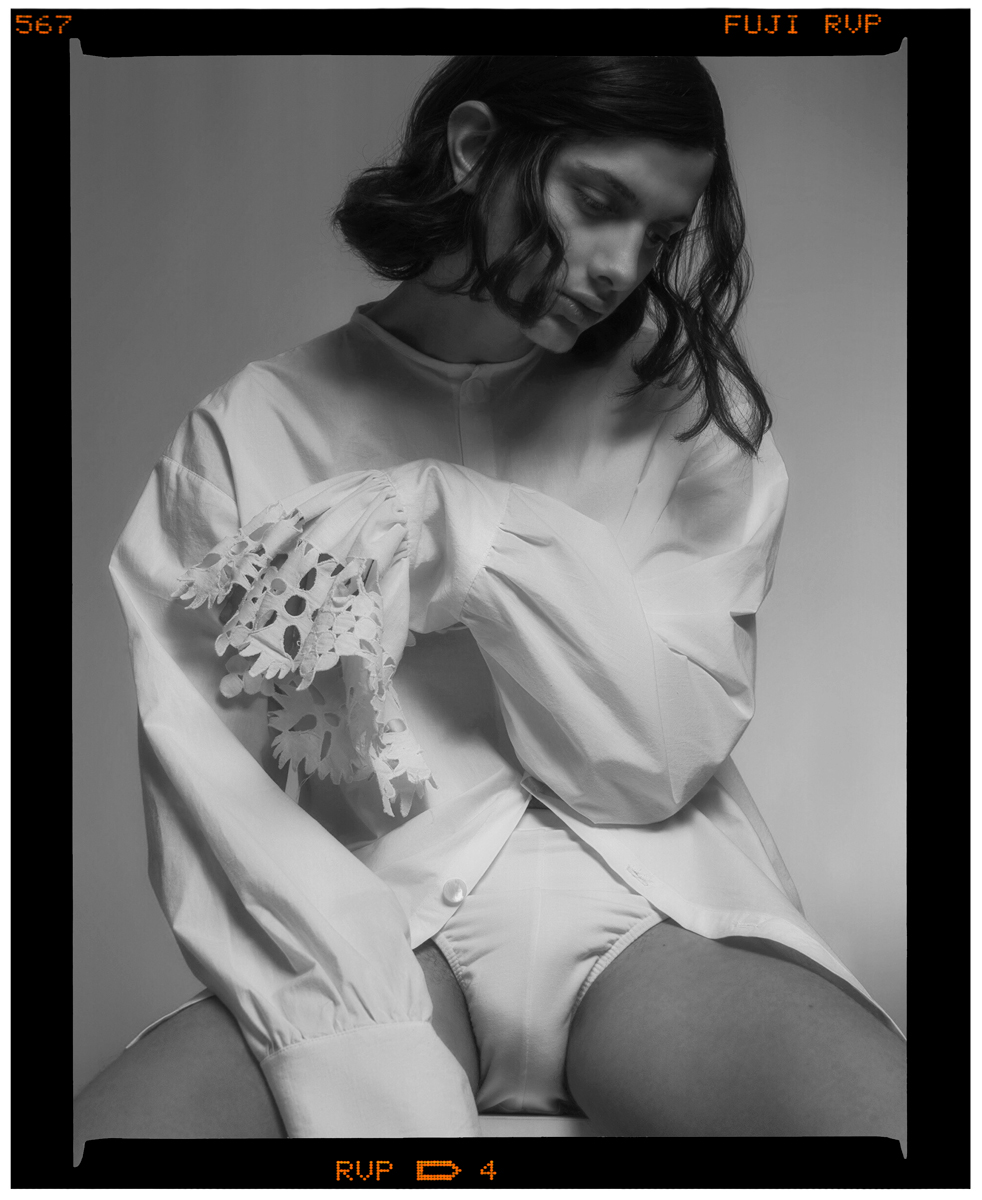 "Don't be shy."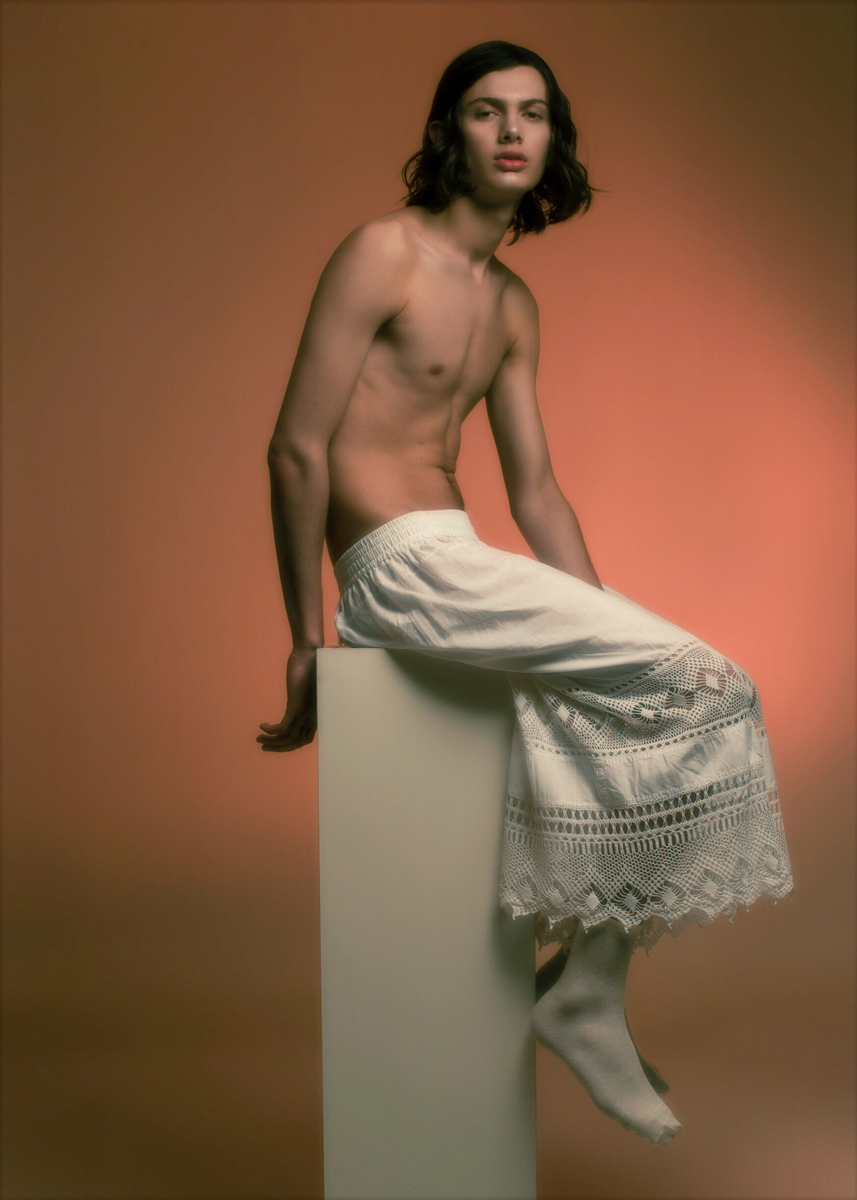 Photographer Ruslan Nabiyev, Make Up Sakina Mustafayeva, Model Tamerlan
Fashion Atelier ODOR Fall-Winter 2018/19
Photo of Nikita Kalmykov by Helga Greku
View Also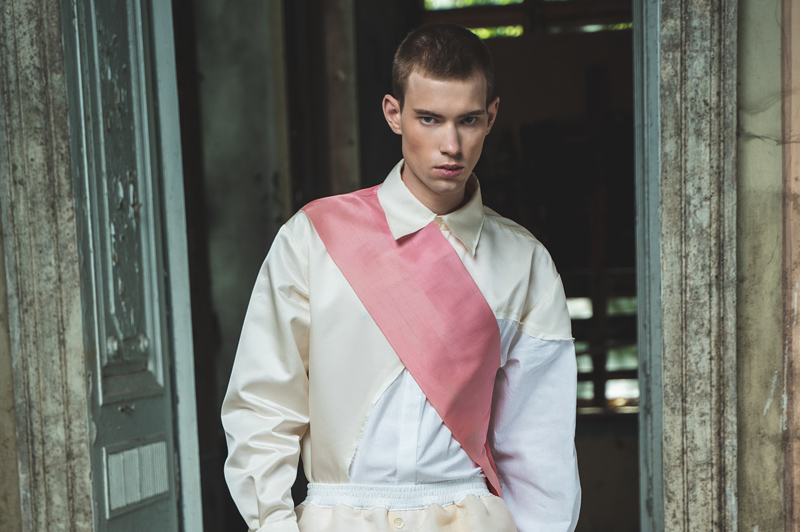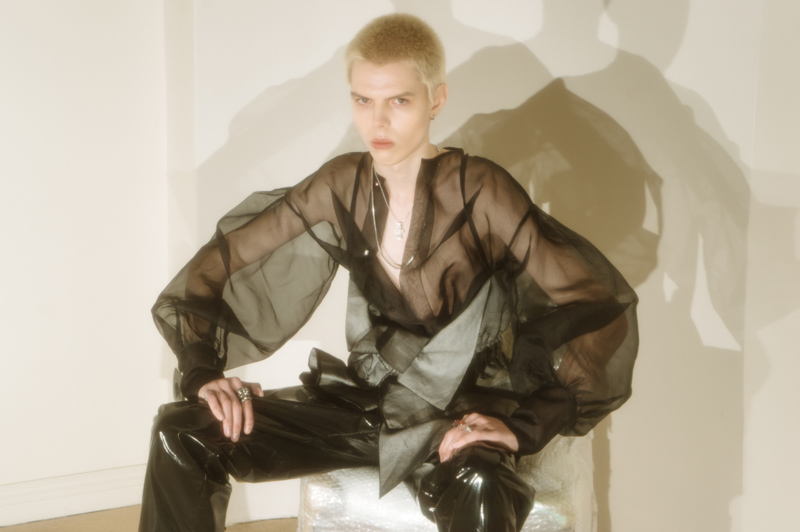 ODOR FW19
ODOR unveiled its Fall-Winter 2019 collection, captured by Alexey Nikishin.