THE TALK : LOU DALTON
LAVIEW catches up with British menswear designer Lou Dalton during her short visit to Baku and finds out about her thoughts on fashion industry today, her advice to aspiring young designers and what makes her Lou Dalton.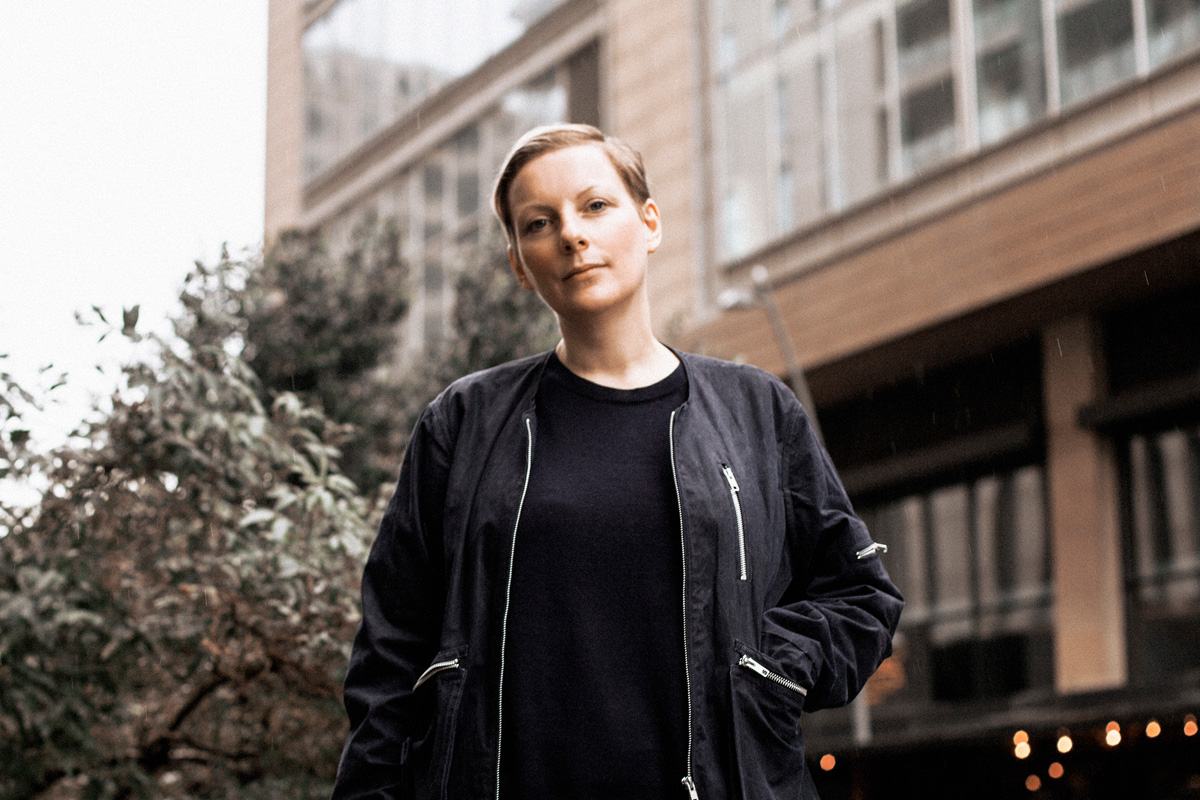 Lou Dalton, Baku, October 2017
How do you find Baku?
I didn't know what to expect initially when I first came. It feels very safe, very relaxed. It feels like there is a lot of wealth. I think whenever you are traveling to a different country that is unfamiliar to you and you know very few people to show you the social scene or whatever, it can be a little bit worrying at first. My fiancé has been working here for over a year now, so it feels very safe, everyone is extremely polite and friendly.
And what about style of guys on the streets?
I find the older generation here in Baku most inspiring, you know like my father's age. The way they dress, is very much a shirt a tie and a hat, incredibly well put together. It feels very Italian. I remember arriving off the plane in Baku for the first time, all the taxi drivers that were there to greet us as we came through arrivals looked like they had just stepped out of The Godfather movie. The younger generation of men seem heavily inspired by designer labels, it's all very clinical, less inspiring.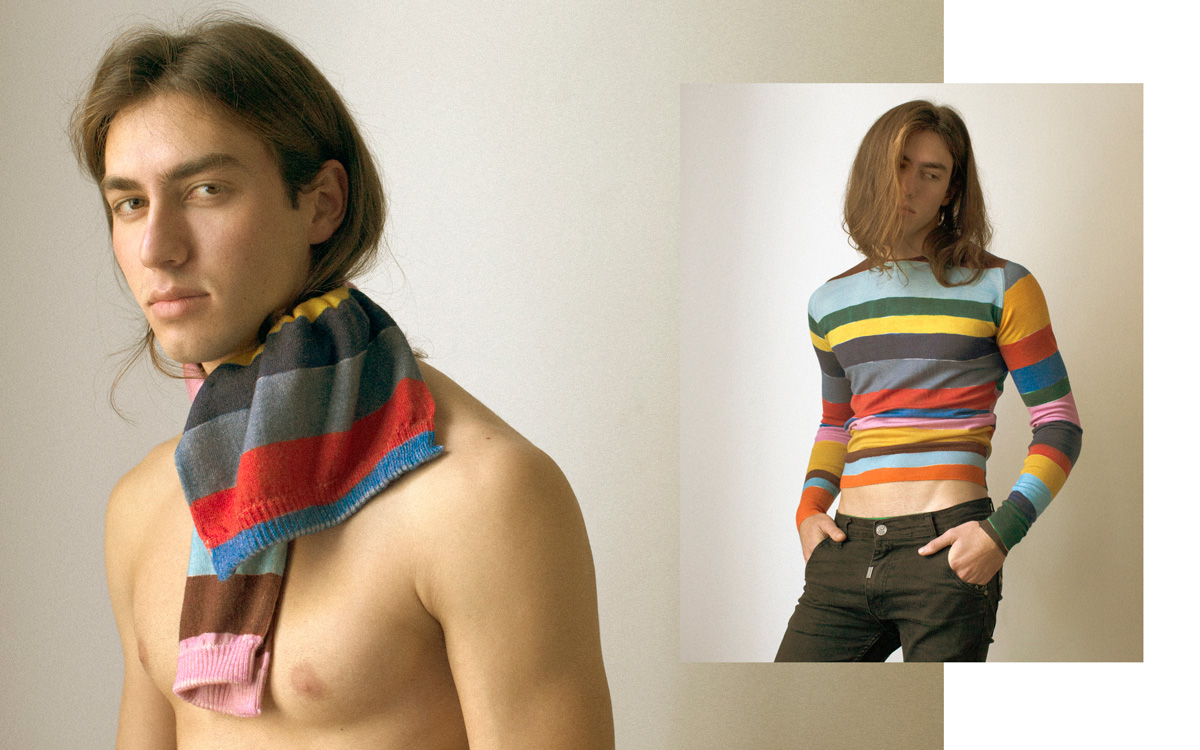 John Booth hand drawn printed merino wool sweater and scarf, Lou Dalton FW17
Did you see something else in Baku which can inspire you?
When we were driving in from the airport, culturally I found it hard to digest but the highways and streets within the city were being cleaned by women, not a man in sight. This is not only incredibly dangerous especially on the highway but it's hard-rigorous work. The attire that these ladies wore to carry out this work was a workwear jkt mixed in with a floral blouse or heavily almost liberty printed skirt – in such a tough environment I found it quite inspiring. I come from the background where everyone is equal, so it was a little tough to digest. Going back to the men's attire, it seems very black, very dark, no color, no print, very austere which again was inspiring.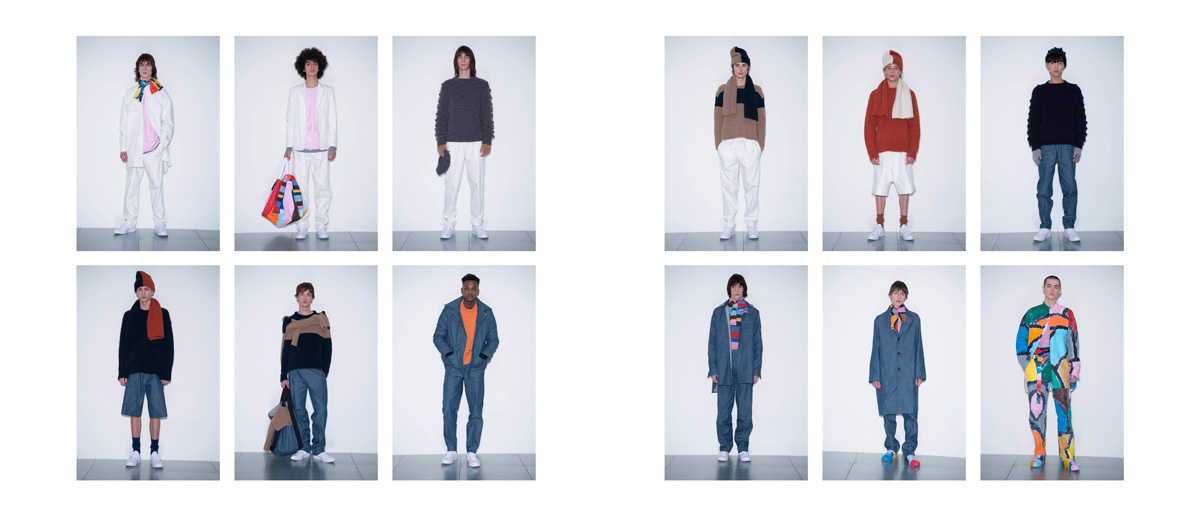 Lou Dalton Fall Winter 2017
You have started at pretty young age. What kind of difference you have noticed in the men's fashion then and now?
I think when I first started back in 2008 menswear wasn't at the forefront of the retail market, well not as much as it is now. You could just make a beautiful sweater, put that with beautiful coat and people would just say: "Omg, this is just amazing!" Now there must be a point of view, there must be a reason to do what you do. Absolutely everything – whether that be a knitted sweater or a classic trouser.
For the last couple of seasons, I think people have been pushing menswear in a more directional way but commercially led. And I think that just shows the way things have been moving in terms of diversity, in terms of the consumer. They are trying to engage the consumer to look at fashion in a way, you know that is exciting. I think Gosha Rubchinskiy is a good example, where by tapping into his heritage, Russia, puts a sense of mystery around what he does, it's something that we are not familiar with, it's very personal. A strong narrative, commercialized in the form of a t-shirt, appealing to all. As is with Supreme. Supreme was always about the skate kids on the street and now then they collaborate with the likes of Louis Vuitton, bringing high fashion and the high street together and taking it to another level. There is reason behind it all.
A song for all time?

Proud Mary by Tina Turner.
And how your brand has changed since then?
In a way this led us to do what we are doing now with Lou Dalton, looking at how we approach the collection how to move it forward. We started to look at who we were, what was our DNA what do we stand for. I started working with the best manufacturers like John Smedley – which is a phenomenal knitwear company based in UK, who still manufacture in the UK and have this phenomenal business globally. It seemed the right thing to do, if I am going to produce a knitwear collection, I will make it with the best manufacturers in the world.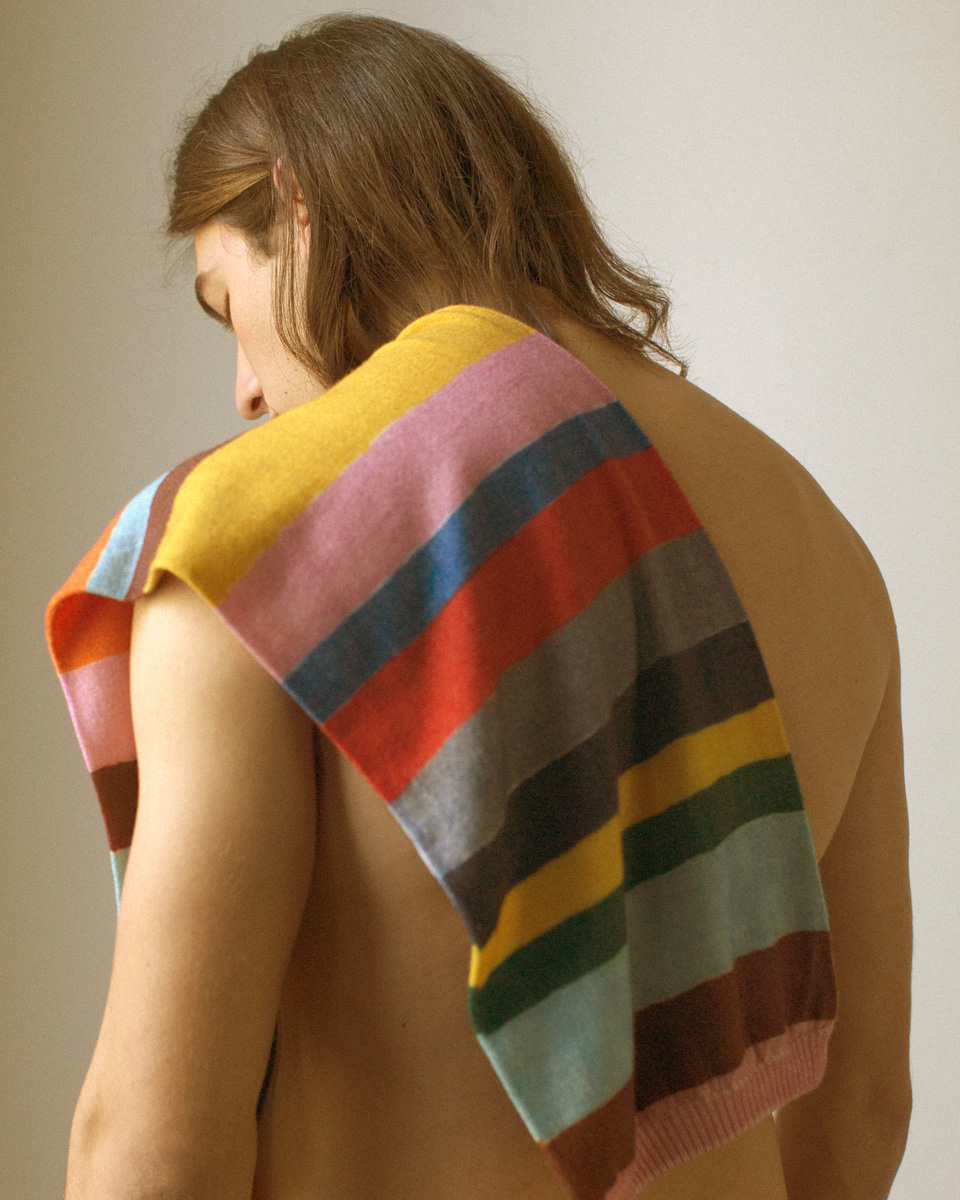 John Booth landscape printed scarf, Lou Dalton FW17
For the couple of last season's there was a talk that fashion is losing its gender identity. The clothing is becoming genderless. What do you think about it?
I think there is something in that. I was told recently: "Oh, Lou, you should offer your knitwear to womenswear market". And yes, women do buy our knitwear, especially in Japan. In terms of gender side too – I wear a lot of menswear, I am very masculine in my own attire. As you said it has been on course for a long-long time and I do not think it will change.
And the face of your brand is Russell Tovey, who looks pretty masculine.
Russell Tovey is such a wonderful man, a very close friend who is loved by many, from all walks of life, gay, straight, bi whatever… I wanted my brand to be accessible to all, from all walks of life.

Lou Dalton Fall Winter 2017 Campaign
Aren't you afraid of we could lose terms as "womenswear" or "menswear" in the future?
I think there will always be Menswear and there will always be Womenswear. Again, it brings it back to a point of difference, having something to say. Fashion has always been about that. I think it is like writing an article as a journalist, having a strong point of view. It will always stand you out from everybody else.
What has changed is people's attitude towards fashion, they are more open to experimenting to try something new, regardless of whether its mens or womenswear and what sex you are.
What about another trend in the industry - 'see now, buy now', which is becoming so popular now? And how it reflects on your own brand?
We did this a few season's back, I used to sell at Dover Street Market. One of the collections we presented at Dover Street, we were working in collaboration with Grenson's footwear. Grenson's manufacture in the UK, which allowed us to produce these boots with an immediate drop. The minute the footwear hit the catwalk, it was available to buy in Dover Street New York and Dover Street London. It made it readily available without having to wait six months for it to drop into store.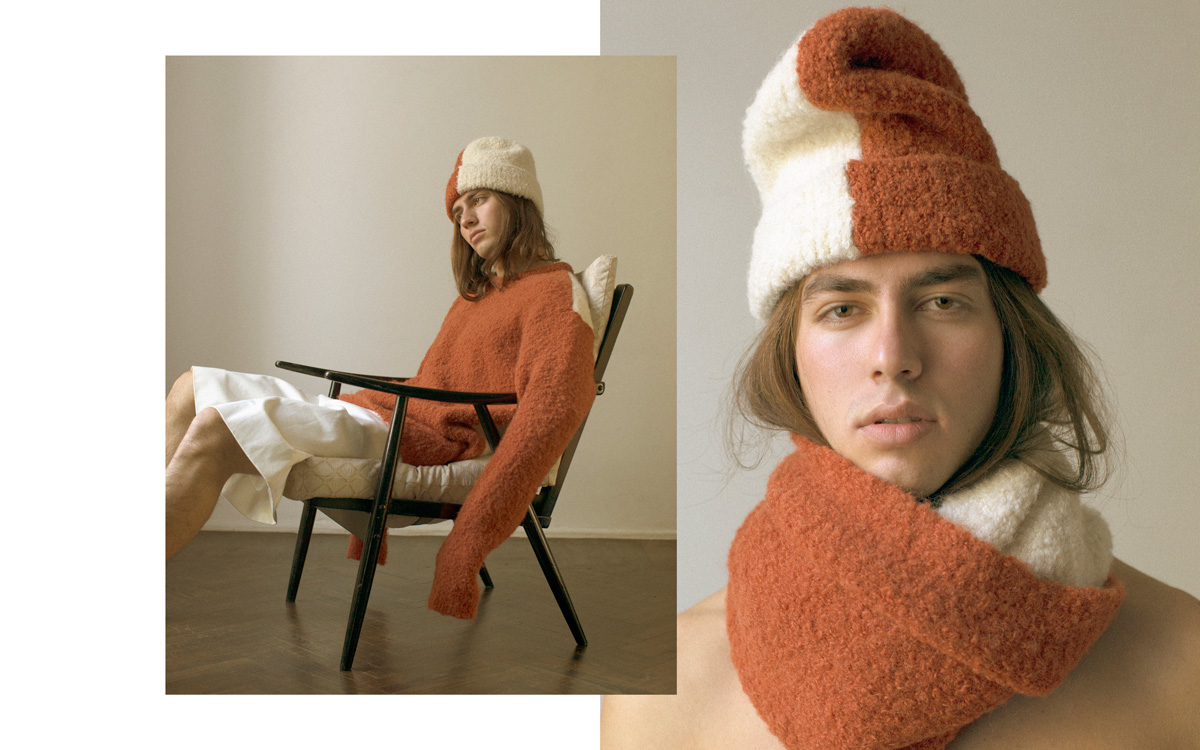 Oversized drop shoulder contrast col. boucle' knit with matching hat & scarf,
selvedge denim cargo shorts, Lou Dalton FW 2017
I think it killed the mood of excited expectation of clothes or whatever else coming to the market...
Exactly! When I was a kid, I had a fetish for earrings – Prada in particular. They would cost a lot of money. And I would save all my pocket money religiously. I knew I had a benchmark of time to be able to buy it, because the show would be in January, and the earring wouldn't be available until June. I had a window of opportunity to save the money. it felt so amazing to be able to buy it then, once I earned the money for it. I think this 'see now, buy now' takes a little bit of the excitement out of shopping, the desirability. 'See now, buy now' is a culture that just let's people have whatever they want when they want. When I was a kid the likes of Prada and so forth was unreachable for kids like me from a working-class background. The consumer need for more has led to the likes of Burberry to the see now buy now retail approach.
Which male style icon, who is no longer around anymore, you would like to meet?

David Bowie
London fashion market has always took a special part in the worldwide industry. What makes British fashion so unique and recognizable?
If you think about Alexander McQueen, John Galliano – these kids came from nothing, they had no money, but they had talent and they had drive. There was a sense of will to achieve, to succeed against all the odds. What London has is this will to have a go. We are not afraid to try. The likes of Alexander McQueen gave other young creatives the hope and belief that regardless of your background if you have a talent, the drive and passion anything is possible. London is very good at embracing creativity.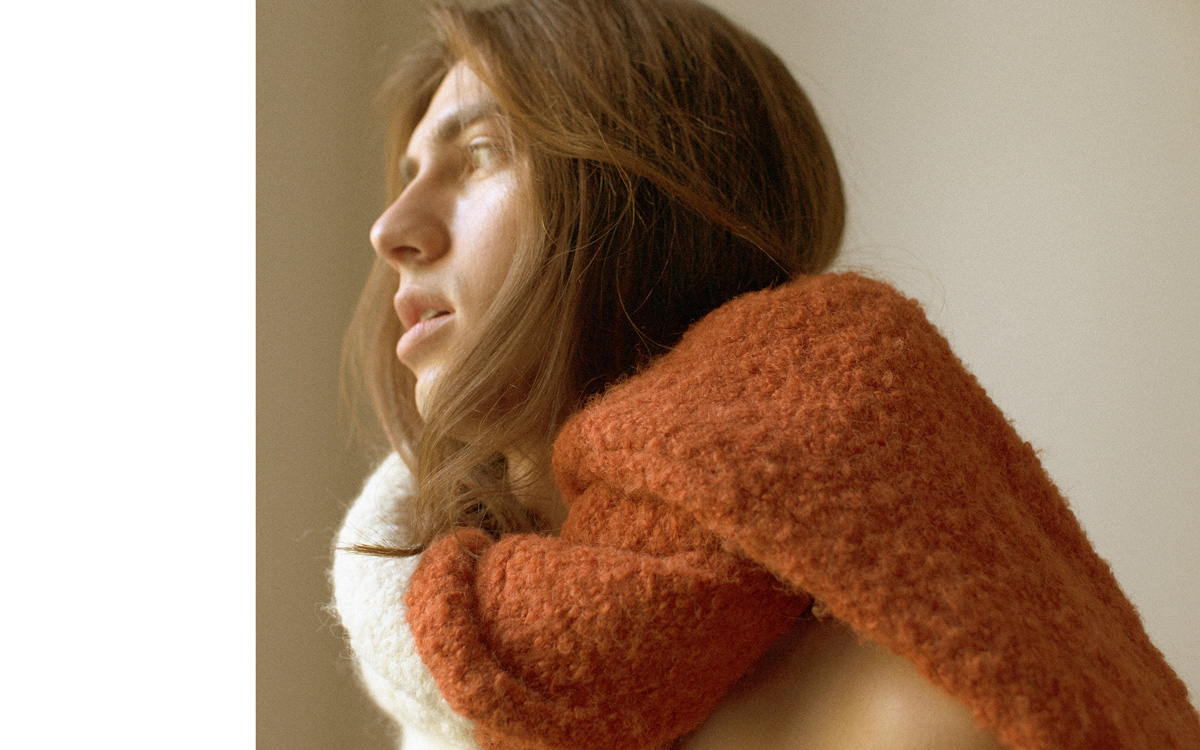 Oversized drop shoulder contrast col. boucle' knit, Lou Dalton FW 2017
Can you name someone in UK, who is protecting young designers and giving them a chance to present themselves? As Isabella Blow was for Alexander McQueen, for instance…
Isabella Blow was incredibly unique, her love, belief and support for Alexander McQueen was phenomenal. Today there are people like Sarah Mower – a journalist, who is an extraordinary ambassador for creativity. She has supported myself and many others. She is an unstoppable force in the industry, and we are incredibly lucky to have her. Lulu Kennedy from Fashion East is another extraordinary woman. The vision she has to help creatives because she recognizes the talent, but the lack of support given is amazing. We are very lucky in UK, we have such great initiatives such as Fashion East founded by Lulu Kennedy. People like Sarah Mower and Lulu Kennedy are phenomenal in terms of helping with studio support to manufacturing and managing your business. All of which is incredibly important.
What is the best thing about doing menswear?
I left school at 16 to work for a tailor. For me it was exciting because I studied textile design when I was at school and all I was introduced to was womenswear and classic dressmaking skills working with light, silky, cotton-like fabrics, very typical of womenswear. I was never introduced to menswear. It was so not on my radar until I left school. For me it was everything, often men are very regimented in their approach to clothing. They find something that they like, and they stick with it. So, it was exciting, to try and break this way of thinking. I love Menswear and have never felt it as a challenge, because I am so excited by it.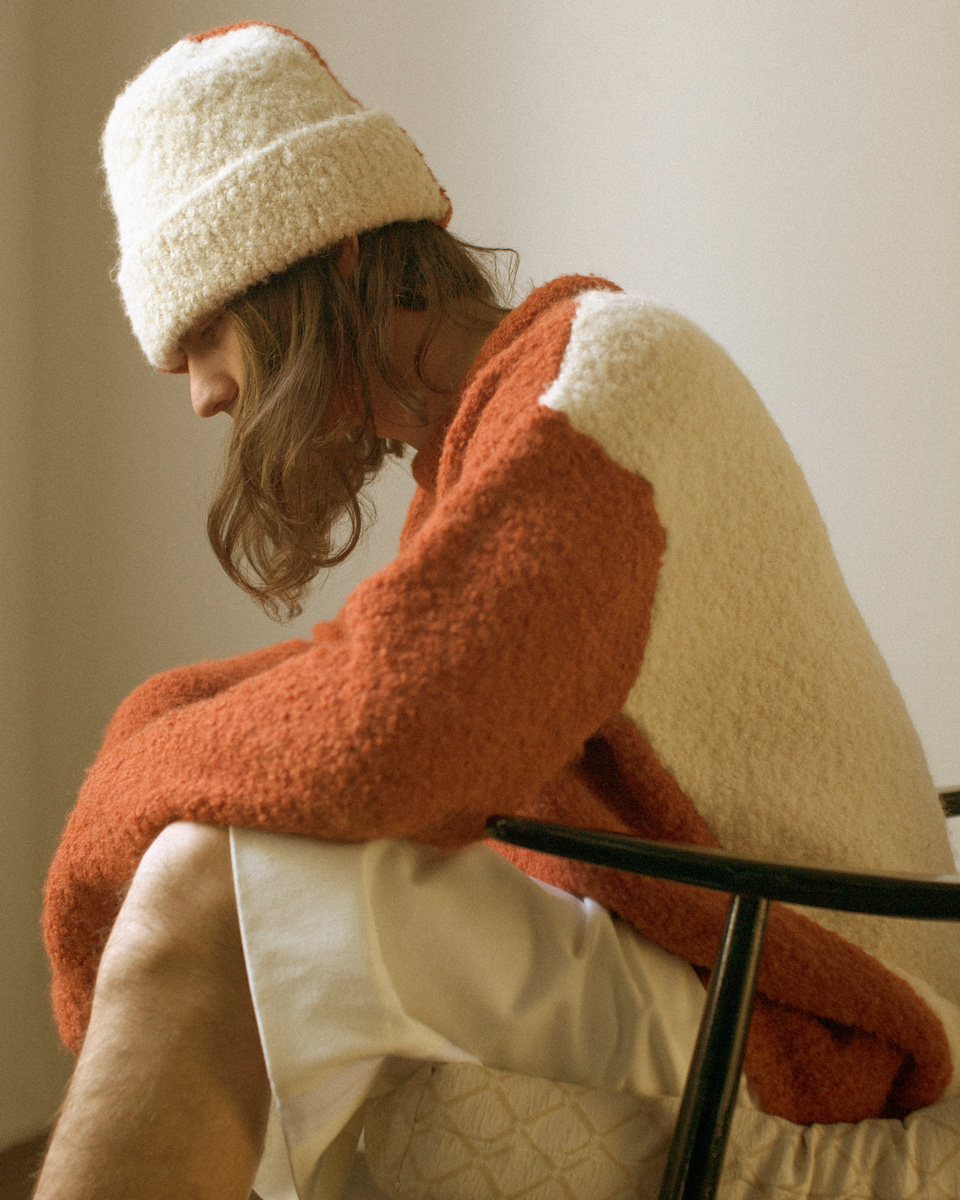 Oversized drop shoulder contrast col. boucle' knit with matching hat & scarf,
selvedge denim cargo shorts, Lou Dalton FW 2017
Every decade in fashion was described by one word: chic for 70's, punk for 80's and minimalism for 90's. How would you describe current decade?
You know nothing is new, everything has its moment, but it is all about doing solid research. I think in terms where we are now, Georgia and Russia are having their moment of being a go-to for aesthetic. If kids who came from London were to be out here in Baku and they saw the ladies on the street, I can guarantee it would turn up in a collection somewhere along the line. We are all inspired by different things, as I mentioned to you, I visited the department store (MUM - Ed.) the other day and there was a guy who had a menswear stand with a very traditional mannequin, from the 70's wearing an aviator and a mink flat cap, it was just phenomenal, I was like: "Omg, that cap is amazing." But looking at the way men dress on a day-to-day basis, like my fiancéé, who is very much an ambassador for the Lou Dalton Brand. He has a very strong look, which is quite casual, but very selective, and then the stylist I work with – Julian Ganio and his assistant Stewart Williamson, they are very good at mixing sports with formal and I love that. I think sportswear as we know it is not going to continue in the same way.
Name 3 things that make Lou Dalton smile?

My fiancée – is top of the three, friends and family, meeting people in situations like this.
The young British designers to pay attention to?
For definite Craig Green. He is such a phenomenal and such a wonderful kid. Also coming through menswear designers – Charles Jeffrey. Charles is just so extraordinary, incredibly enigmatic, great personality, who has again a great point of view. Aesthetically it is completely different from what everyone else is doing. It takes you back to those old school club days. There is something quite extraordinary about him.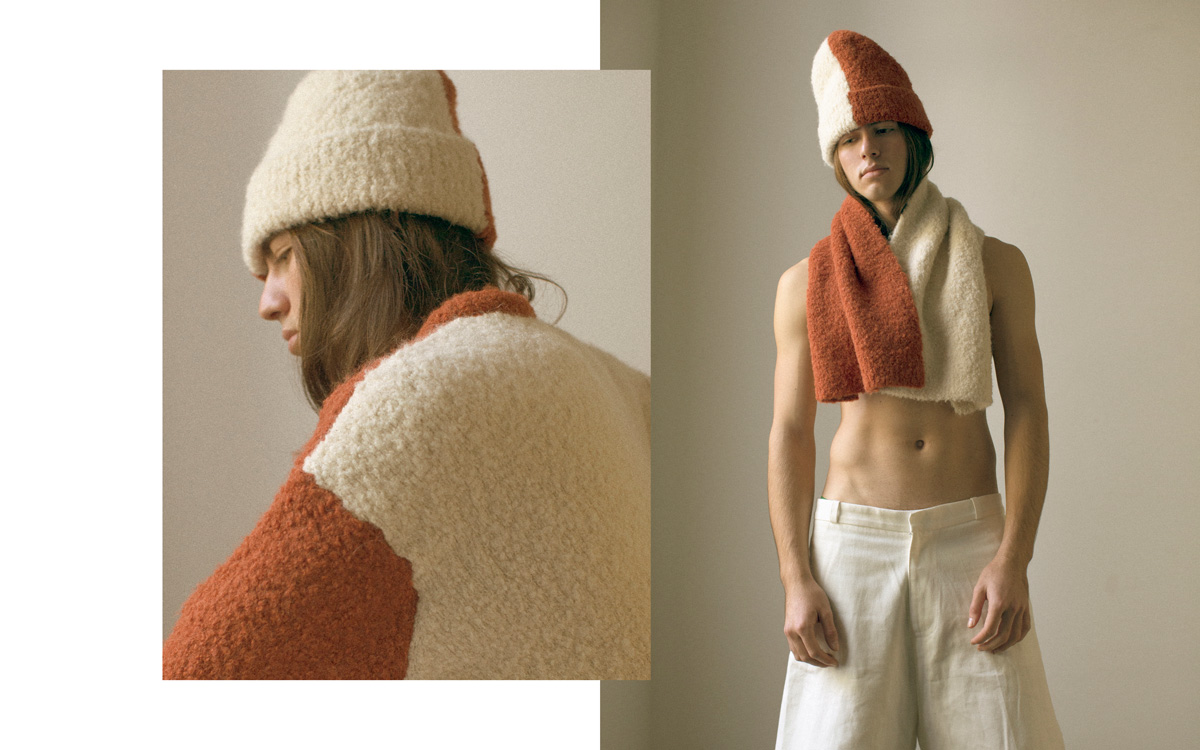 Oversized drop shoulder contrast col. boucle' knit with matching hat & scarf,
selvedge denim cargo shorts, Lou Dalton FW 2017
One advice to someone who wants to try to do menswear?
I think be incredibly focused, work extremely hard, know your subject, be very committed to your subject. So if it is menswear, it is menswear, you don't just sit on the fence, you go all in knowing and understanding your subject, it's really hard to focus just purely on design on a day-to-day basis. Really take every opportunity that comes your way, but be very selective with who you work with and what you do. Times will be tough and don't be afraid to embrace those tough times.
Portrait of Lou Dalton by Matthew Soulnechnii , Editorial by Seymur Seyidbeyli, model Seymur
View Also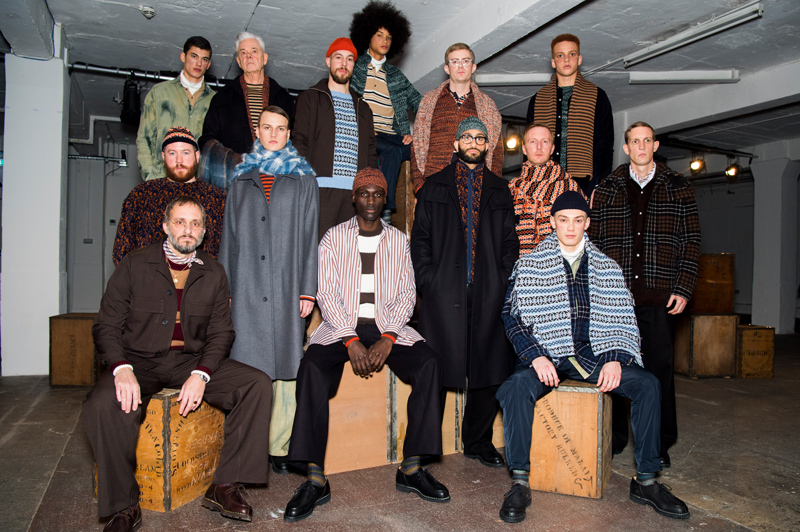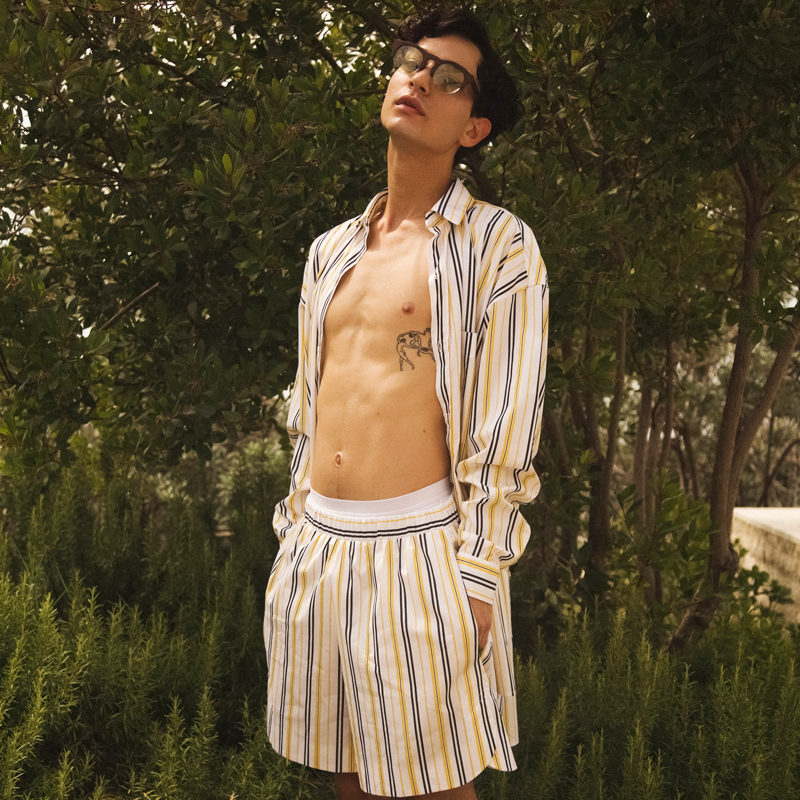 HEATWAVE
Tima Kasimov shot by Aleksandr Danilov and styled with pieces from Lou Dalton, in exclusive for LAVIEW.