THE TALK: SCHUMACHER
Joel Schumacher is a young designer, just graduated Dusseldorf Academy for Fashion and Communication-Design, and already had a chance to work with his childhood fashion idol Wolfgang Joop (German fashion designer, the founder of the fashion and cosmetics company JOOP! as well as of fashion brand Wunderkind.) during his internship at Wunderkind. Let's get to know this promising young talent in an exclusive interview full of energy, pure enthusiasm and ambitions.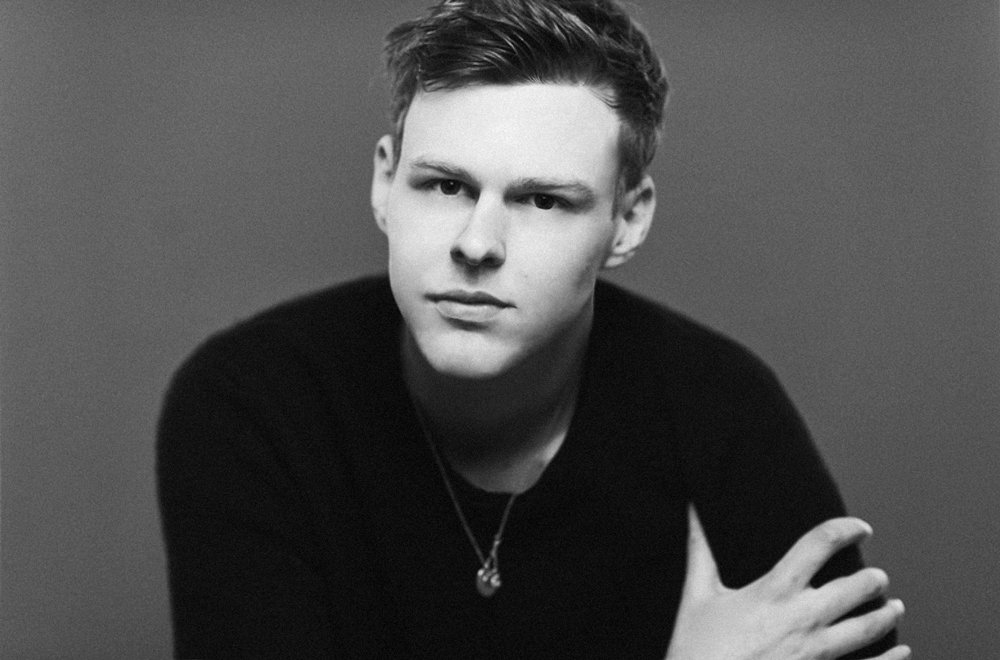 Joel Schumacher
How do you feel getting started in fashion?
I believe that our time is currently as stressful and interesting as it has not been for a long time. Many young designers flock to the market, with all their vision, inspired by everything that interests us politically and socially. I'm one of them, and I find it productive to compete with that creative youth and move away from possible comfort zones.
What is the most important thing you learned during your studies?
To focus on the essential and to be structured. But most of all, that you should trust yourself. As a student, you quickly learn that criticism and doubt go hand in hand with every creative process. In the end it is your task to absorb the relevant objections without giving up your idea.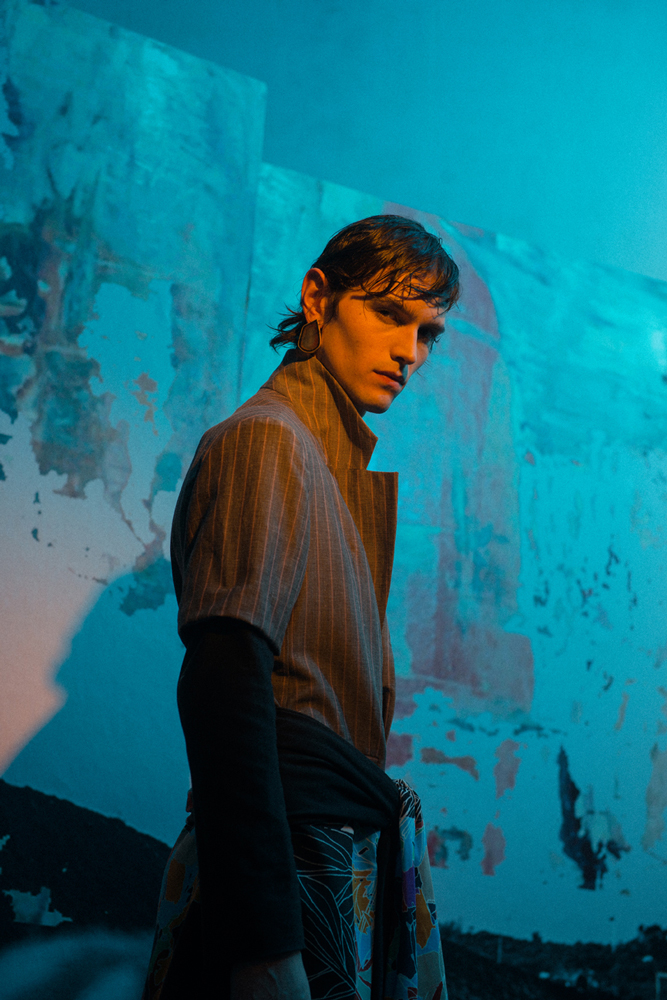 "Design should never be influenced by standards
because it will deprive it of any value."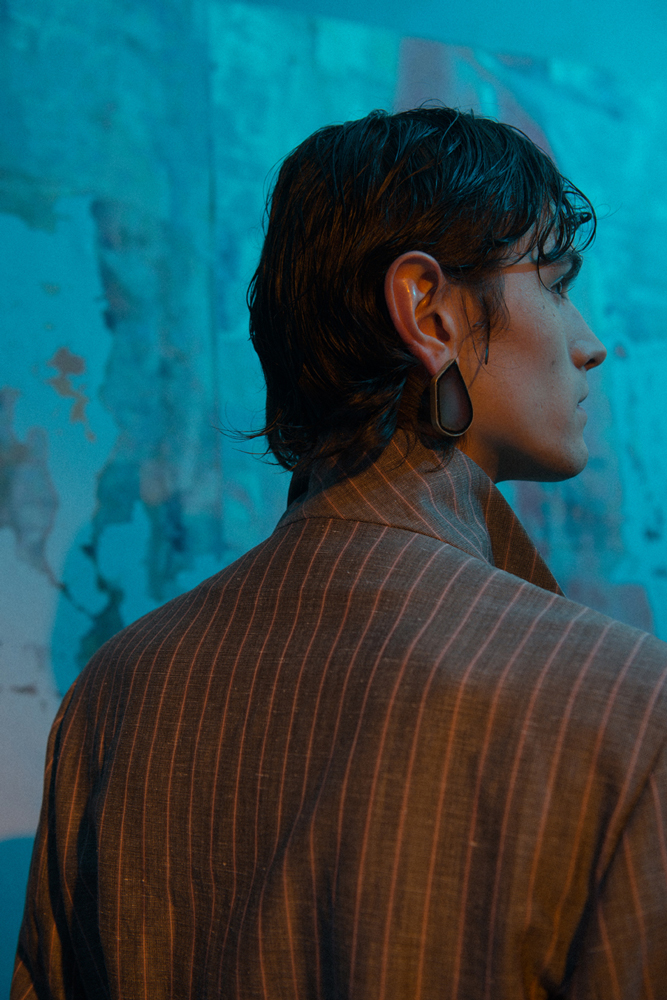 What according to you is a favorite part of being a fashion designer?
Definitely to reflect my feelings and influences. Fashion can be so versatile that there is a possibility to approach topics within a design process and sometimes get a new perspective.
Day or Night?
Day.
What kind of questions do you ask before beginning a design work?
It's not really questions that I ask, it's the recurring influences that start the design process. Often it is inspirations that provoke me in a wise way or force me to look at things from a different angle. This leads me to completely engage with the topic and begin to abstract the influences. It is always important not to duplicate a topic but to retell it and to bring in possible opposites. The viewer should be encouraged to see something and not to consume unencrypted. I do not try to slow down by asking for a possible commercialization or simplicity but to give the topic my own visualization within its design, material and the presentation.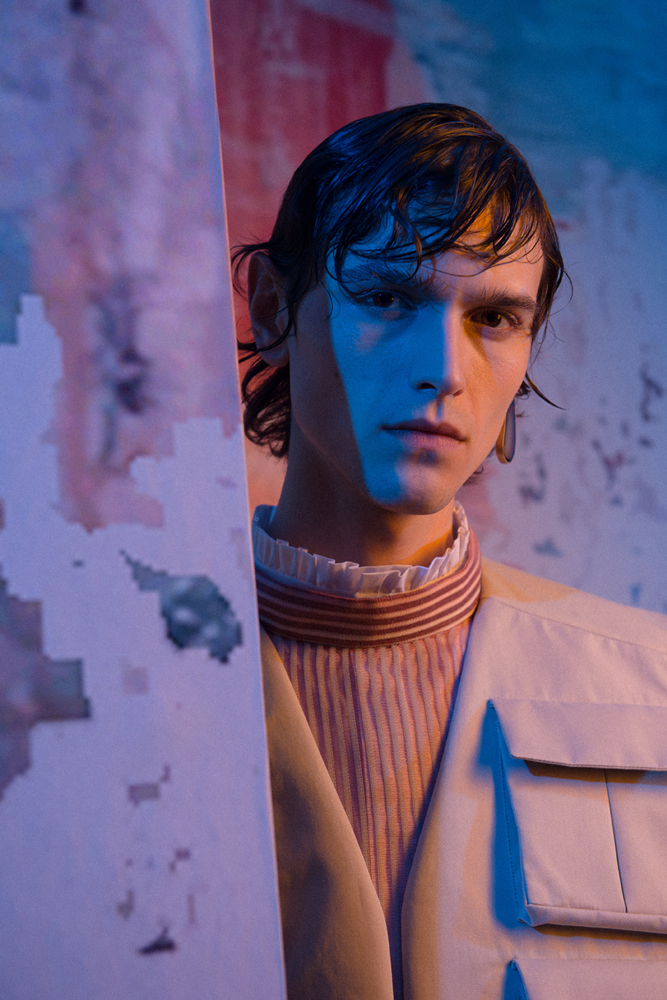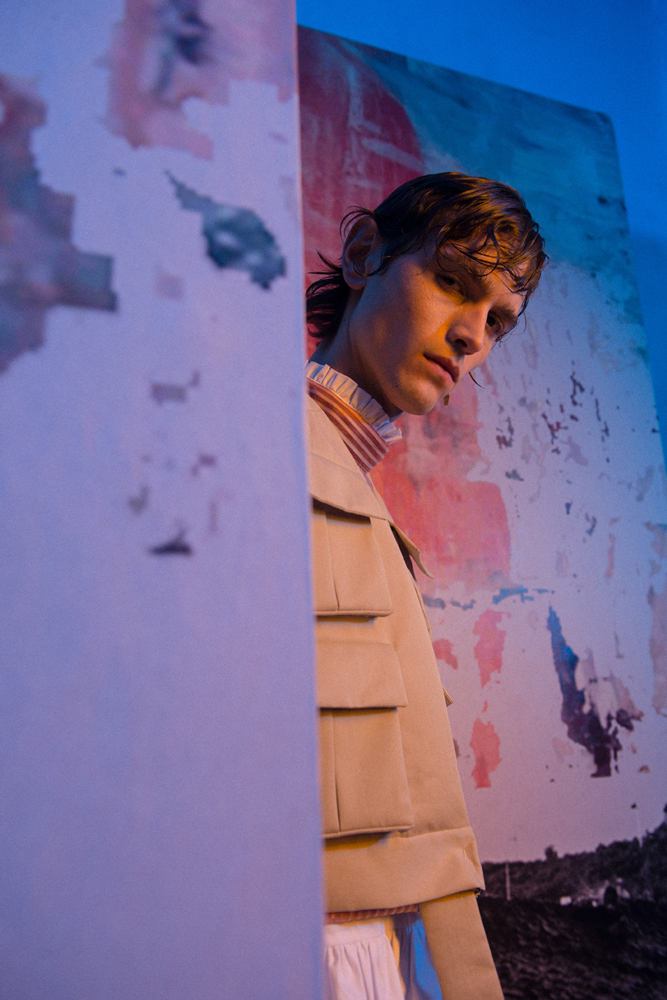 What skills according to you are necessary for a successful fashion designer?
In a time that feels like 15 trends per week, it is more important than ever to combine the past with the present in order to create something that is free from any fast-moving currents and moreover convinces through its design. Therefore it is important to have a broad influence, be it through art, architecture or music. Only if you know where influences come from, you can understand them and put them in a new context.
"I believe that success in itself is always a snapshot,
especially with regard to our fast-moving industry."
Tell us about your brand - what exactly do you create?
I do not want to define what my label is or what it will be in the future. Because that would definitely limit myself at some point. But in the end, it is always my desire to create a fusion of classical elements and modern, contrarian fractures. Which always involves the use of hybrid style elements and various techniques throughout the entire collection. This gives me the opportunity to modernize the past and on the other hand to slow down the rapidity of today's fashion.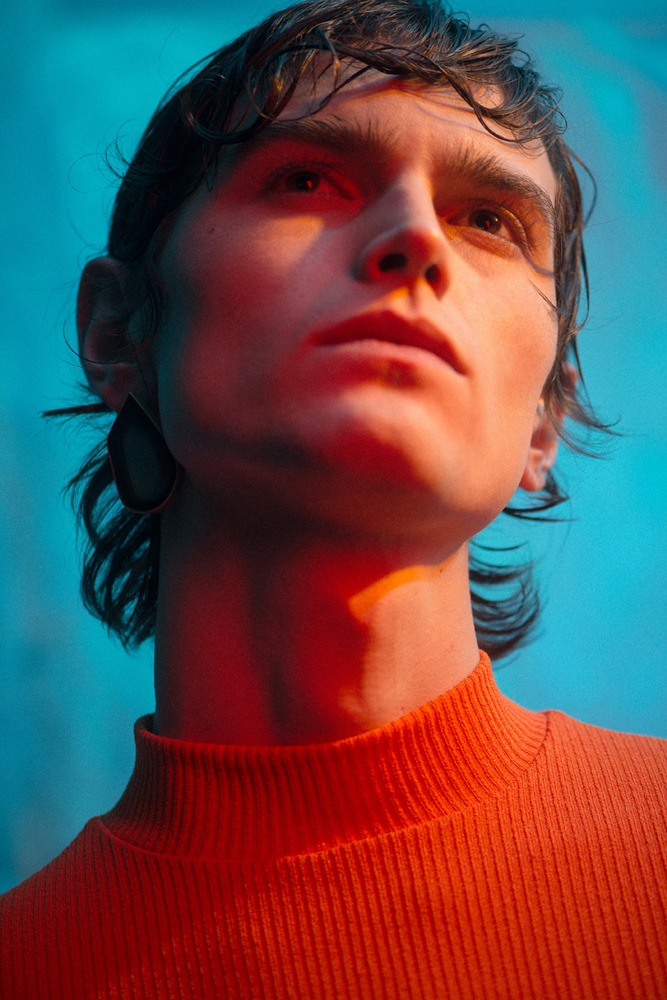 What is the best place for a young person interested in fashion?
I do not have to think for seconds, Antwerp ! It is without any doubt the epitome of nowadays fashion. Far away from the supposed design cities you can find here fashion in pure culture. A young and cosmopolitan youth, encouraged by the story of Antwerp Six and Raf Simons.
Theater or Cinema?
Cinema.
Which brands are the ones you identify with at the moment?
Honestly, you could list a few now but if I had to limit myself to only five, it would be the following ones.Raf Simons, Charles Jeffrey Loverboy, Comme des Garçons Homme Plus, Kiko Kostadinov, Alex Mullins.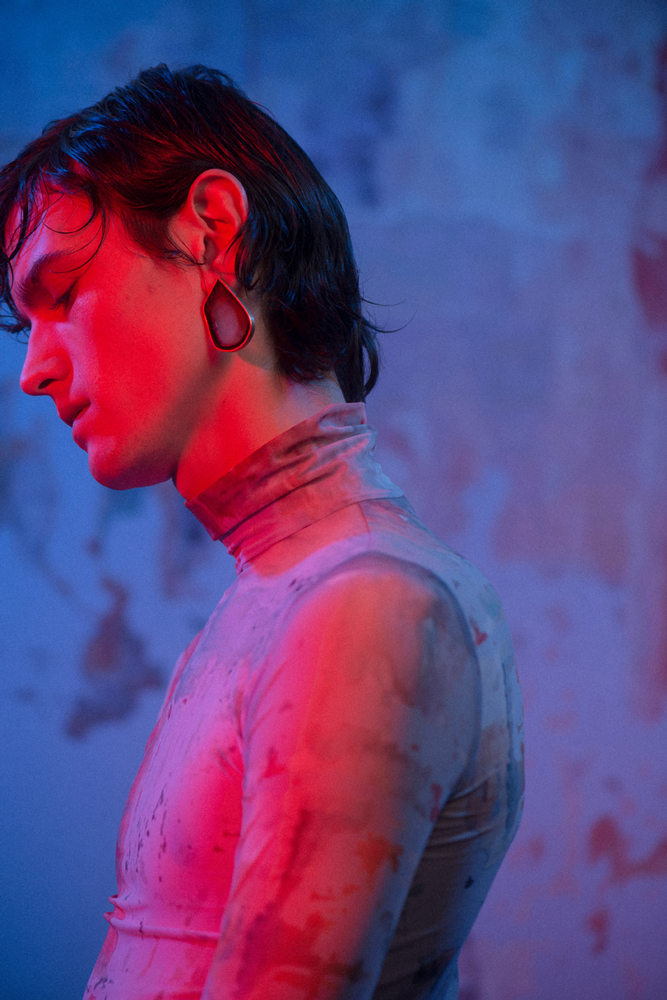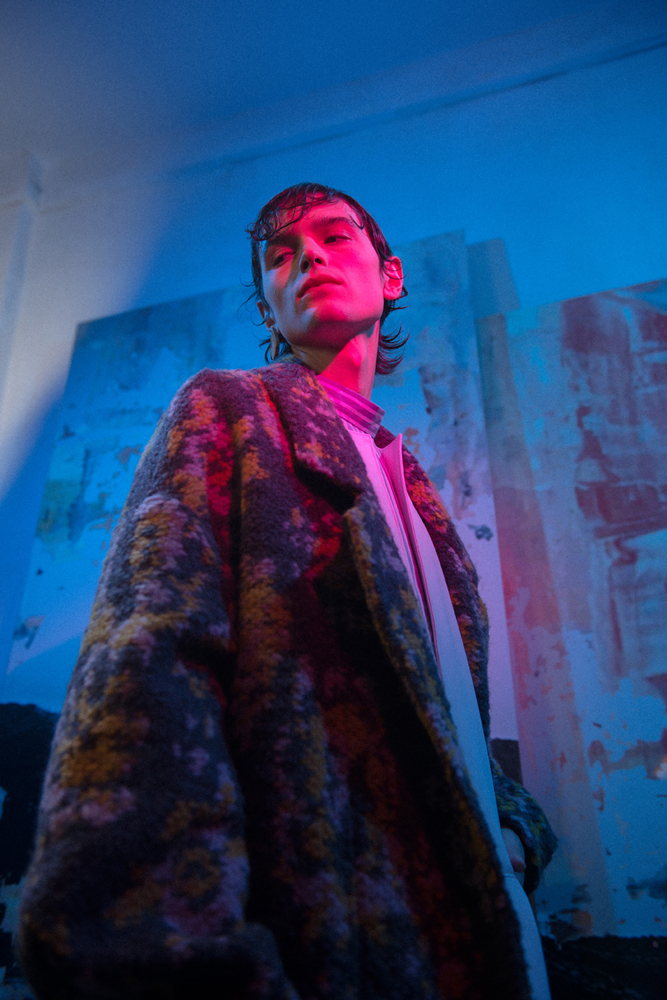 What do you think about the current discussions of menswear, masculinity and 
gender?
Usually, I consider discussions or frictions always to be a good way to evolve. Design should never be influenced by standards because it will deprive it of any value. A visual example of this is Charles Jeffrey, which is certainly partly provoked by his collection themes but in the end approaches topics in a new way. He does not allow himself to be restricted by gender politics or prejudice.
Name three male fashion icon.
David Robert Jones,
The Thin White Duke and Ziggy Stardust -
or to take it simple the man who sold the world,
David Bowie.
How would you relate past and present men's fashion trends?
Honestly, it seems impossible today to overlook every small micro trend. More than ever, social media is a 24/7 sales channel on which every blogger, no matter how unknown, drills every little trend up to the maximum. I personally missing the time where collections like "Riot,Riot,Riot" or "Virginia Creeper" of Raf Simons weren't a trend but moreover a long lasting picture of youth and culture. Those collections do not lose their value to this day by the simple reason of being innovative of its "Zeitgeist" instead of duplicating a trend.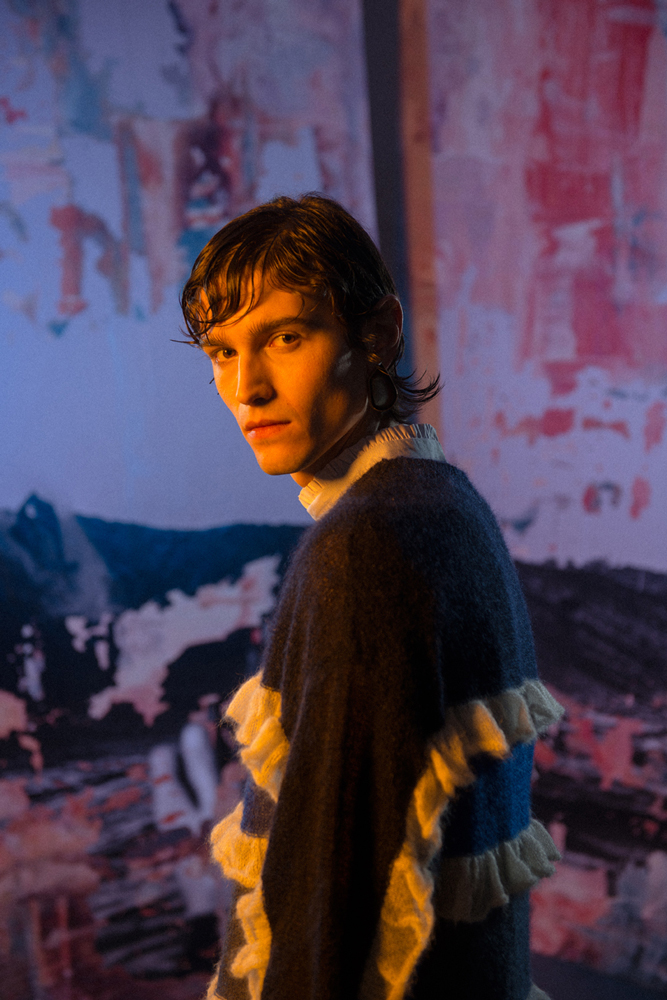 What is your definition of success in life?
I believe that success in itself is always a snapshot, especially with regard to our fast-moving industry. But in the end everyone hopes to create something that will excite and moreover inspire people and possibly even outlast you one day.
Favourite book?
Panikherz by Benjamin von Stuckrad-Barre.
If you could change anything about the men's fashion what would that be?
In general, I find today's menswear more interesting than a few years ago. Various cultural influences, the abolition of stereotypical models and gender classification have made them more variable. A criticism should rather be directed generally to the structures of the industry. Continuous commercialization through cooperations of streetwear labels with high fashion brands with the sole premise of combining ill-conceived designs with oversized logos. A no brainer for a line-group that is only interested in consumerism and moreover resell, but not the brand's DNA.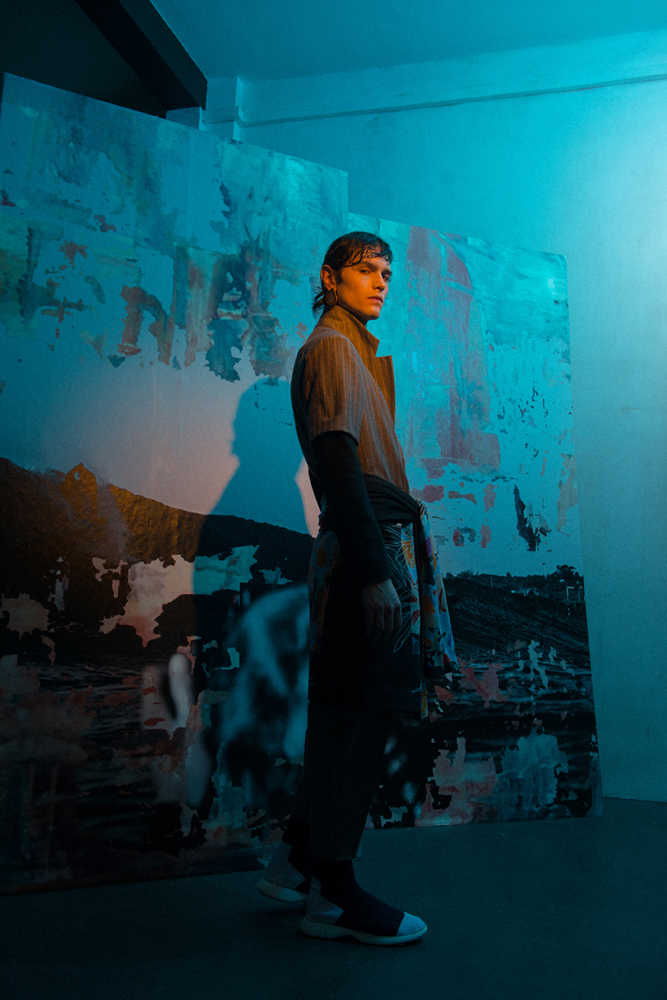 What's your personal relationship with city you live in?
Honestly a hate love. When I moved to Cologne, I did not feel it as my emotional home for a long time. But in the course of the years, the city and the culture have grown dear to me. Above all, the city offers the possibility of getting rid of all the influences of fashion from time to time and to come to rest.
A Song for all time?
Bizarre Love Triangle by New Order
.
What projects are you currently undertaking and where do you see yourself in the future?
I am currently working on my next collection and for a danish label as a print-designer. As mentioned before, it is always difficult to have exact plans for the future, but I hope that I will be able to pursue what makes me happy and that is undoubtedly fashion. Whether it's within my own label or to get the opportunity to be a part of a well-known label is open but I'm convinced that will and talent will prevail at the end of the day.
Define fashion.
An independent experiment about freedom. Lead by a working process to see how the perception of a generation can be changed.
Photo of Joel Schumacher and SCHUMACHER Fall-Winter 2018 collection by Nathan Ishar,
Model Thomas Cleda @ RAD Model Management.
View Also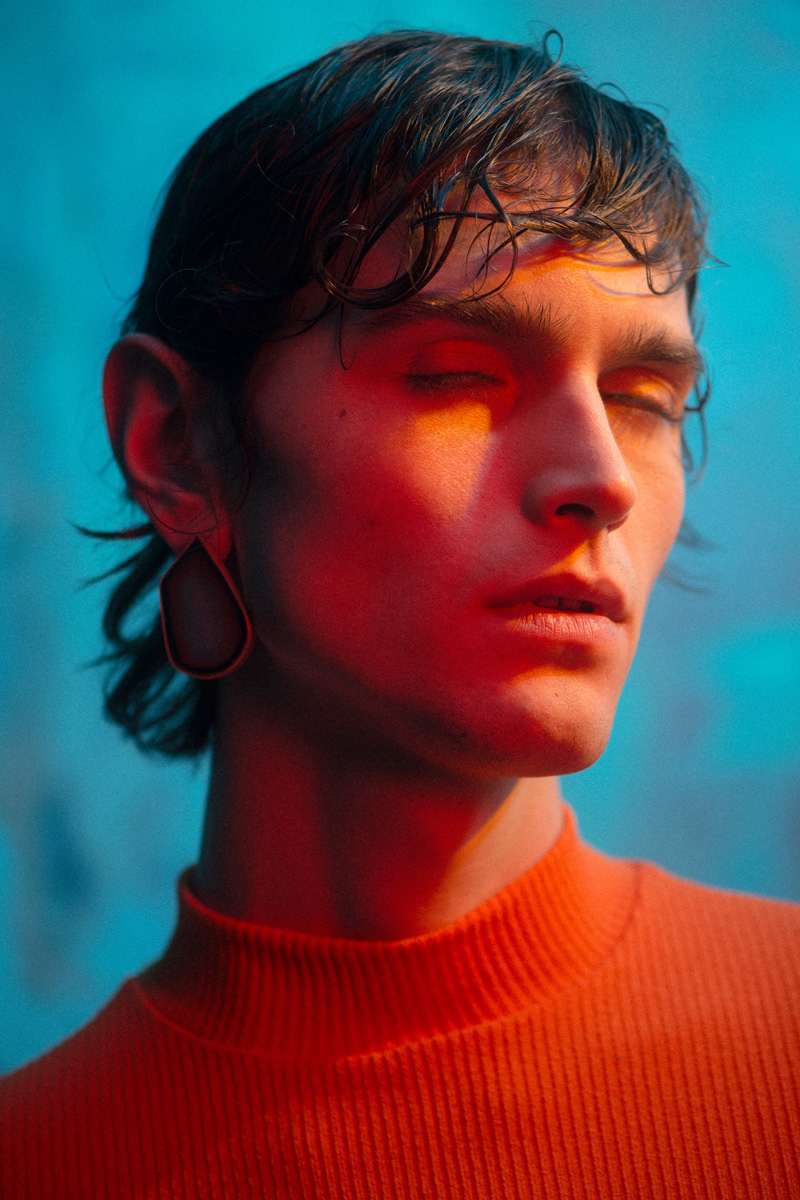 SCHUMACHER FW18
Introducing the newborn menswear brand Schumacher who has unveiled its Fall-Winter 2018 collection.